If you can get to Paris before the end of 17 January 2010, you really should try and see an amazing exhibition devoted to the life and music of Miles Davis. "We Want Miles – Miles Davis: The Face of a Legend," is quite simply, a stunning exhibition, a must-see event for anyone with an interest in Miles. It was put together by Vincent Bessières, a curator at the Musée de la Musique/Cite de la Musique. Vincent spent two years organising the exhibition and worked closely with Miles Davis Properties LLC, which looks after the Miles Davis estate. Vincent worked with Miles's youngest son Erin (who played percussion in Miles's 1990 band), daughter Cheryl, nephew Vince Wilburn Jr (who played drums in Miles's band during 1985-87), and Darryl Porter, general manager of the Miles Davis estate.
The result is a stunning collection of exhibits from around the world, that includes, musical instruments, stage clothes, music scores, session sheets, music tracks, art work, videos, posters, adverts, interviews and photographs from top photographers such as Annie Liebovitz, Anton Corbijn, Don Hunstein, Anthony Barboza and the late Irving Penn.
I was fortunate to attend the preview opening and was spellbound. The exhibition is on two large floors and starts with Miles's early life in St Louis and ends with his concert at La Villette in Paris on July 10 1991, barely a month before he died. My photographs have focused on Miles's 1970s and 80s periods, and show only a fraction of what there is to see. Later on, I was able to attend a private event where I met Vince, Erin and Cheryl. Also present was jazz musician Kyle Eastwood (who has worked with Erin Davis) and Olana DiGirolamo, the producer/director of Play That, Teo, a film about Miles's long-time producer Teo Macero.
There is talk of the exhibition moving to Montreal in Spring 2010, but in the meantime, if you can get to Paris – don't miss it!
Many thanks to Vince Wilburn Jr, Darryl Porter and Vincent Bessières.
For more information, visit the Cite De La Musique website , Miles's official website , and
Play That Teo film website
We Want Miles Exhibition Photos
There's 44 photos in all, broken down over 4 pages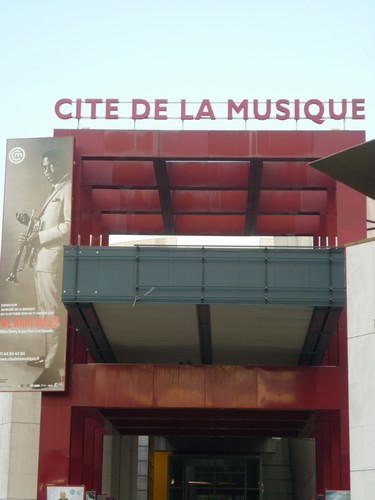 1. Entrance to Cite de la Musique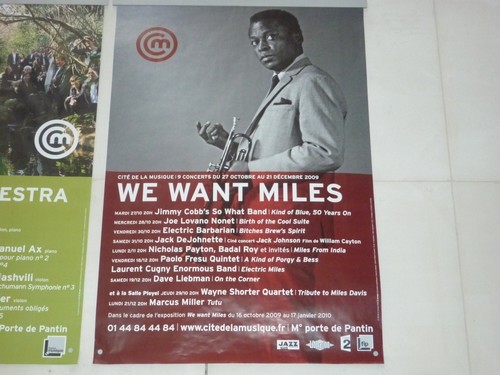 2. The exhibition is part of a series of Miles Davis Events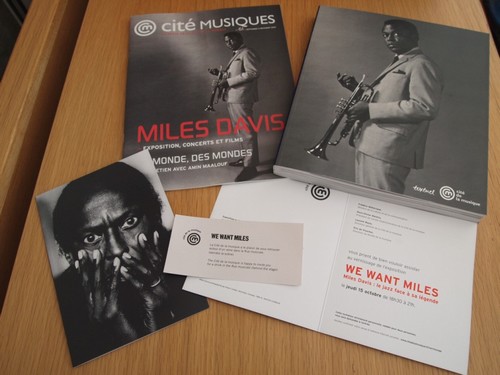 3. Invites to the preview and the official exhibition book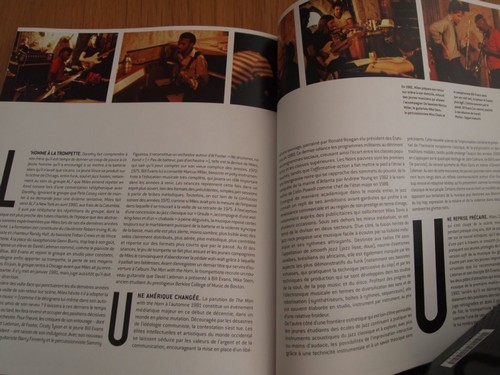 4. Inside the official exhibition book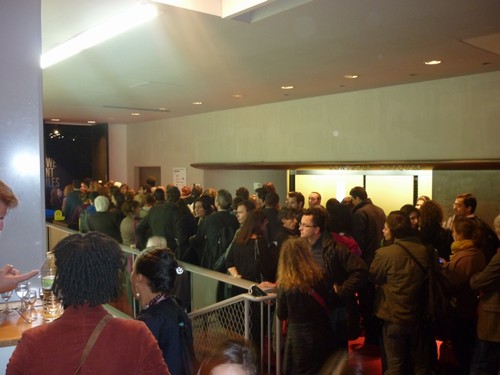 5. Crowd waiting to get in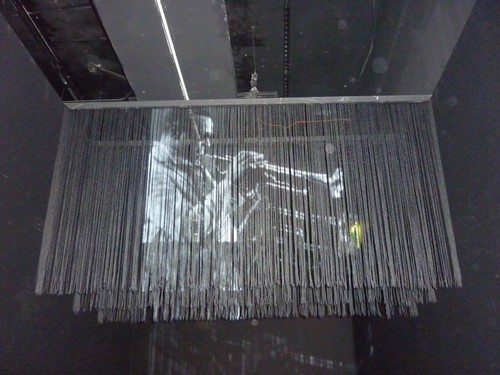 6. The exhibition entrance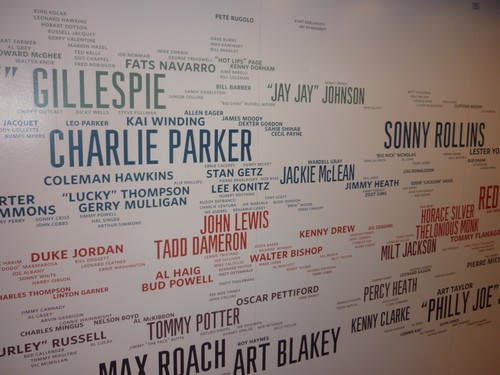 7. Wall of fame 1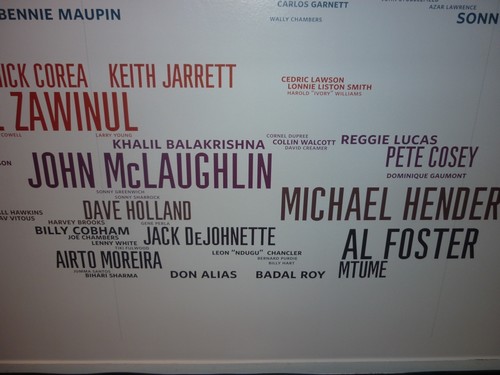 8. Wall of fame 2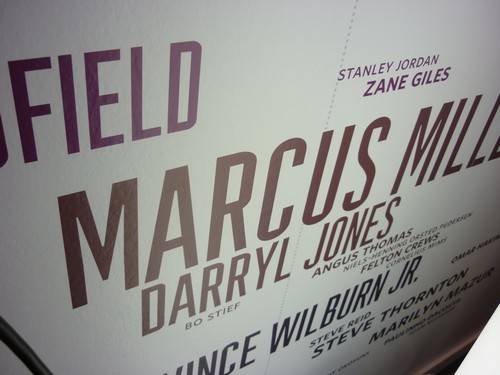 9. Wall of fame 3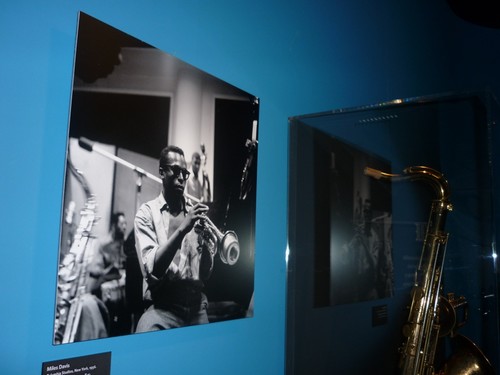 10. Part of 1950s exhibition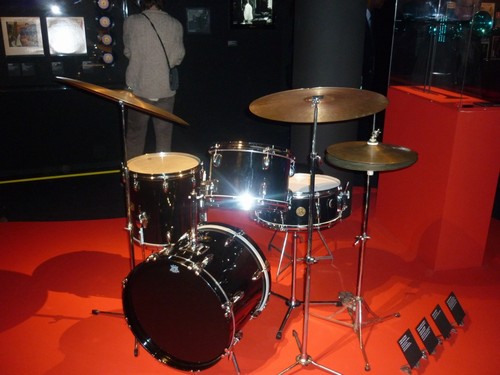 11. Philly Joe Jones' black Gretsch kit donated by Cindy Blackman.
We Want Miles Exhibition photos – page 1 | page 2 | page 3 | page 4