A new series in which I look at the books that include references to Miles's 1980s music. I thought I'd start with five excellent books. More titles will be included in future updates. You can also see Part 2 of my Miles book reviews, Part 3 of my Miles Book Reviews and Part 4 of my Miles Book Reviews, as well as a review of No Picture! by Shigeru Uchiyama.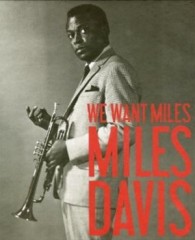 Vincent Bessieres and Franck Bergerot: We Want Miles – Miles Davis Vs. Jazz (2010)
This book is companion to a terrific Miles Davis exhibition held in Paris in 2009 and Montreal, in 2010. This book differs from the Paris version in being a hardback with English text. There are essays covering all of Miles's musical periods, from his early days in St Louis to his final years in 1980-1991 (the last chapter is called "Star People: Global Icon"). The text is very informative (there are also essays from guest contributors including, saxophonist Dave Liebman), but what really takes your breath away is the sheer number of amazing photos, many of them published for the first time. The photographers include Teppei Inokuchi, who was a friend of Miles. Of particular interest are his shots of Miles rehearsing at home with his comeback 1980s band, and Miles recording during the Tutu sessions.
Verdict: A fantastic book that all Miles fans should get their hands on. These books tend to go out of print fairly quickly, so don't delay in getting hold of your copy!
Availability: In print and available from Amazon UK and Amazon USA.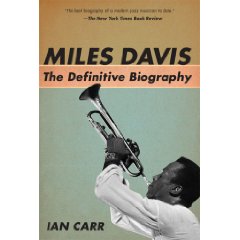 Ian Carr: Miles Davis – The Definitive Biography (1998)
For me, this is the best all-round book on Miles Davis, combining a well-researched biography with excellent musical analysis. No surprise really, as Ian Carr is a noted jazz trumpeter, writer, teacher and broadcaster. In 1982, Ian published Miles Davis – A Critical Biography, just at the point when Miles was returning to the music scene. Hence this radically updated version. In fact, almost half of the book's 600 pages are devoted to the last ten years of Miles's life, and include interviews with Paul Buckmaster, John Scofield, the late Bob Berg, Bill Evans and Palle Mikkelborg.
Sadly Ian Carr passed away in February 2009. You can read my tribute to Ian.
My verdict: If you are into Miles and his music, you should definitely get this book.
Availability: In print and available from Amazon UK and Amazon USA.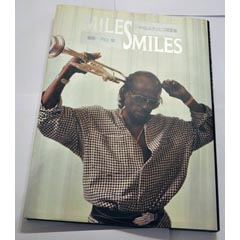 Shigeru Uchiyama: Miles Smiles (1993)
I picked up this book in Japan in the early 1990s and have never seen it since, even on rare or out of print book sites. A shame, because it's a wonderful collection of photographs covering Miles's Japan tours from 1981 to 1988. Not only is Shigeru Uchiyama a highly talented photographer, but he obviously gained Miles complete trust and confidence. This is clear when you see that his photographs not only cover Miles's concerts (and Shigeru was often on-stage with the band) but they include many personal shots of Miles in his hotel room, at home in Malibu and even emerging from a swimming pool. A few of the photos from the 1981 tour are included in the booklet of the Japanese CD Miles! Miles! Miles! (see the Miles Live section for more info on Miles! Miles! Miles!)
My verdict: A wonderful photo documentary of Miles both on and off the road in the 1980s. If you ever get the chance to purchase this book, snap it up.
Availability: Out of print – some of the photos (and others not included in the book) can be found on Shigeru Uchiyama's Flickr pages.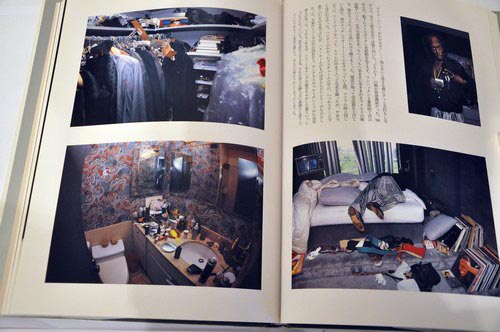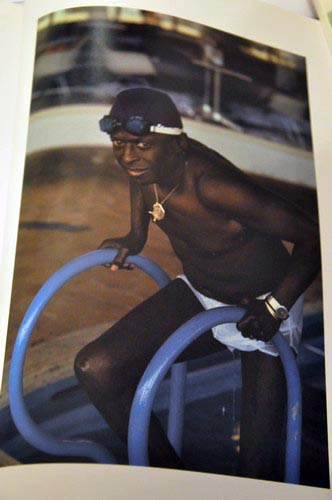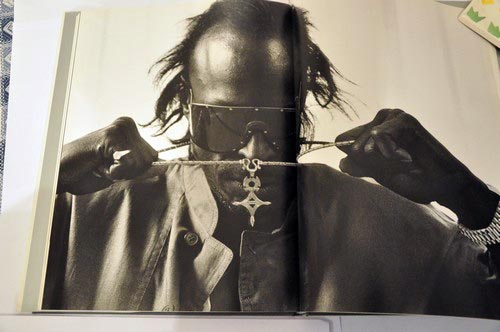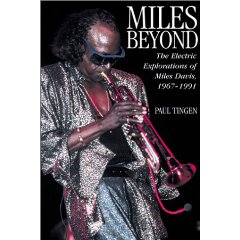 Paul Tingen: Miles Beyond: The Electric Explorations of Miles Davis 1967-1991 (2001)
Until Paul Tingen's book came along, coverage of Miles's electric period had been patchy at best and dismissed at worst. The strengths of this book are that Paul Tingen is an enthusiast for Miles's electric music, and he has gone out his way to find and interview as many Miles associates as he could – there are almost 50 interviews. As a result, there is a vast tranche of new material, combined with lots of critical insights into Miles's music. Miles's associates from the 1980s who are interviewed include: George Duke, Robert Irving III, Mino Cinelu, Darryl Jones, Marcus Miller, Jason Miles, Mike Stern, John Scofield, Ricky Wellman, Benny Rietveld, Marilyn Mazur, Paul Buckmaster, the late Bob Berg, Vince Wilburn Jr, Teo Macero, road manager Jim Rose, manager Peter Shukat, Miles's partner Jo Gelbard, and Miles's youngest son, Erin. There is also a fantastic sessionography by Enrico Merlin, one of the world's leading Miles Davis discographers. I don't always agree with Paul's assessments of Miles's 1980s music, but this is a highly informative and thought-provoking book.
My verdict: An essential purchase for anyone even remotely interested in Miles's electric music.
Availability: Hard to believe that this book is out of print – madness! The good news is that you can order a signed copy direct from Paul Tingen's website www.miles-beyond.com Snap up a copy while you can!
You can also find second hand copies on Amazon.com and Amazon.co.uk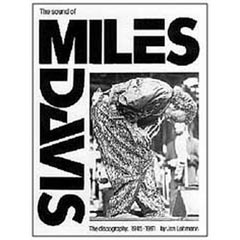 Jan Lohmann: The Sound of Miles Davis – The Discography A Listing of Records and Tapes 1945-1991 (1992)
Jan Lohmann, along with Peter Losin and Enrico Merlin, is one of the foremost authorities on the music of Miles Davis. The Sound of Miles Davis lists Miles's recording sessions, live performances, TV and radio appearances, guest appearances and more from throughout his career. It includes dates, locations, musicians and more. Jan's work is so comprehensive that the information he provides is often used by official (and unofficial) record labels.
My verdict: A superb discography. This book is a treasure trove of information and there's hardly week when I don't take it down from my bookshelf and leaf through it.
Availability: Sadly, out of print but Jan keeps promising to publish a second edition! See also his website www.jan-lohmann.com/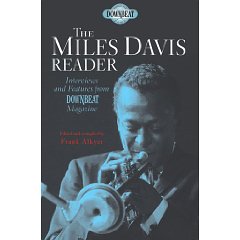 Frank Alkyer (ed) The Miles Davis Reader (2007)
In this book, DownBeat magazine has assembled material it published related to Miles Davis and covers sixty years – the first piece was published in 1946 and the last, in 2006. There are news items, reviews, interviews and features, all arranged in sections in chronological order. Almost every new album Miles released in the 1980s is reviewed and it's fascinating to see how these albums were first received. There are interviews by Howard Mandel and John Ephland from the 1980s, plus a great feature published after Miles's death, which interviews a number of Miles's sidemen from the 1980s – including Marcus Miller, Kei Akagi, Adam Holzman, Foley, Rick Margitza and Vince Wilburn Jr – they talk about what it was like to play with Miles.
My verdict: A superb Miles Davis resource, whatever period of Miles's music you're into.
Availability: In print and available from Amazon UK and Amazon USA.
An updated, paperback version was published in 2018.