More than thirty years ago, Miles went into the studio to record a new album, Rubberband, but the project was shelved. Since then, many fans of Miles's 1980s music have been hoping to hear the fruits of this work. Well, on 21 April 2018, some fans were fortunate to get hold of a special limited edition 12-inch vinyl Rubberband EP, released for Record Store Day. The release was the result of Miles's Estate – his daughter Cheryl, son Erin and nephew Vince Wilburn Jr – pushing for the music's release.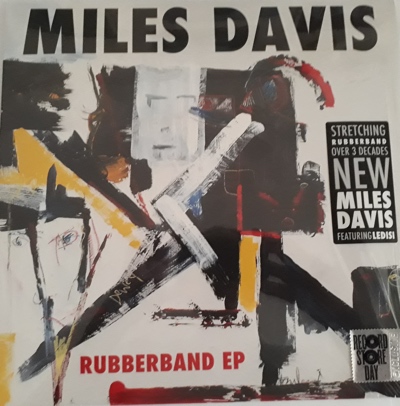 The EP's cover features artwork from Miles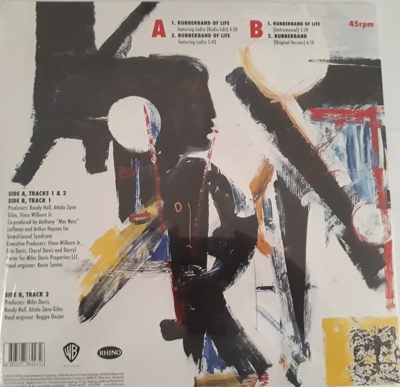 Back cover shot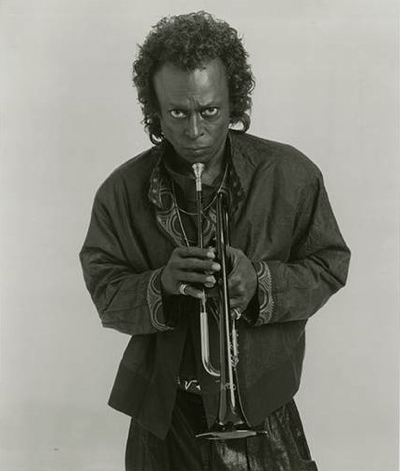 The inner sleeve has a shot of Miles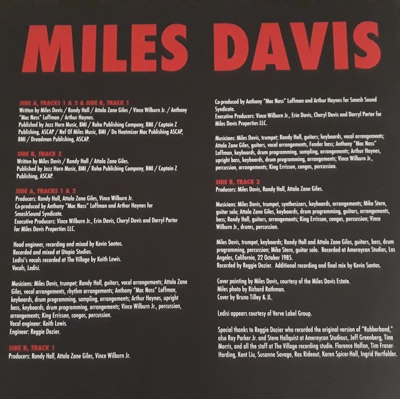 The other side of the inner sleeve has track, personnel and recording information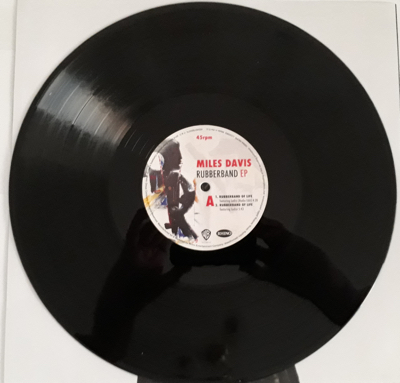 Side A label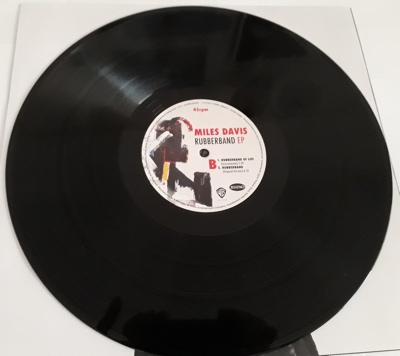 Side B label
It's also the result of the album's original producers – Randy Hall and Attala Zane Giles – working with Vince Wilburn Jr, Anthony "Mac Nass" Loffman and Arthur Haynes on the material to produce new versions and new mixes. A special mention should also be made to Florence Halfon from Warner UK, who has done much to keep Miles's 1980s music in the spotlight.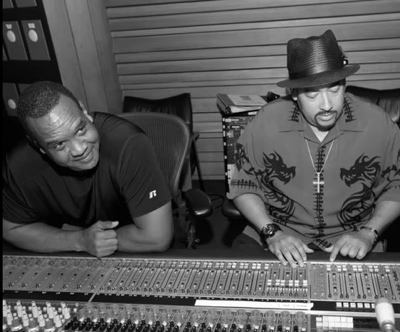 Producers Zane Giles and Randy Hall at the recording session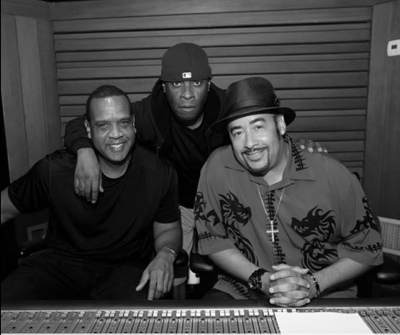 Producers Zane Giles, Vince Wilburn Jr and Randy Hall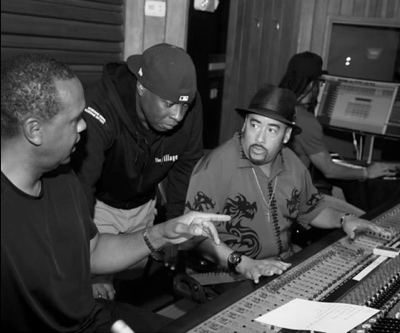 Zane Giles, Vince Wilburn Jr and Randy Hall listen to a playback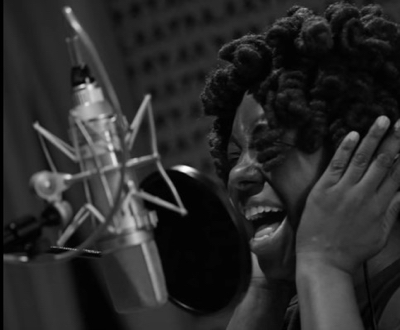 Ledisi recording her vocals at the session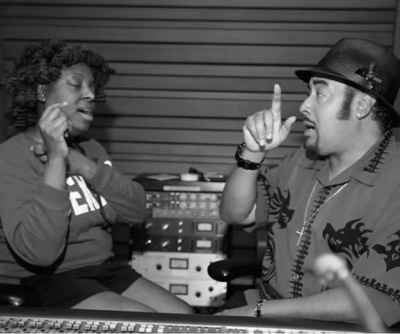 Ledisi and Randy Hall work on the vocals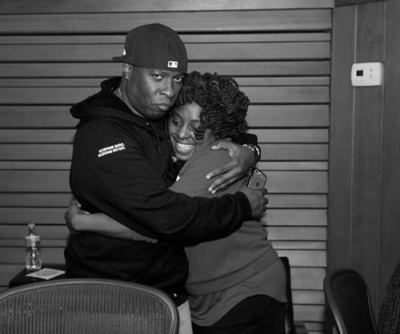 Vince Wilburn Jr and Ledisi
The EP includes the track" Rubberband of Life," which features guest vocalist Ledisi. Four tracks were released: "Rubberband of Life," "Rubberband of Life (Radio Edit)," "Rubberband of Life" (Instrumental), and a remix of the original "Rubberband" track, which includes Mike Stern on guitar. The good news is that plans are afoot to release the original album, which Randy Hall tells me, will be a mix of original versions and remixes.
You can read an article I wrote about the background to the album on the Jazzviews website.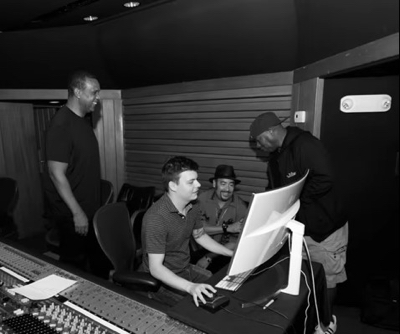 Zane Giles, Arthur Haynes, Randy Hall and Vince Wilburn Jr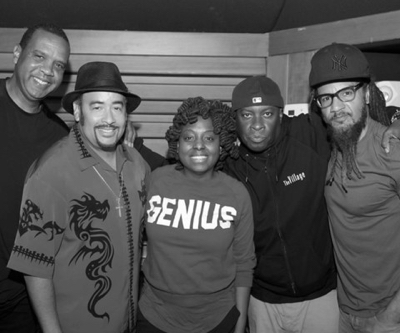 Zane Giles, Randy Hall, Ledisi, Vince Wilburn Jr and Anthony "Mac Nass" Loffman
All session photos are from Rhino's Electronic Press Flipbook, which is on YouTube. It also features a snatch of the "Rubberband of Life."
Limited quantities are still available from Amazon UK and Amazon US