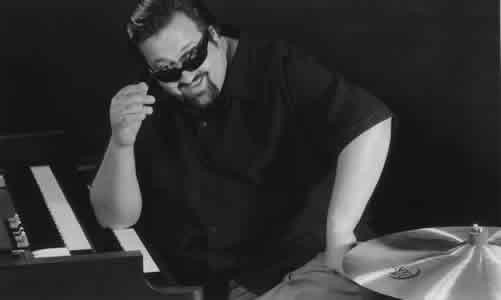 Joey De Francesco Photo courtesy and © Joey DeFrancesco
Background before joining Miles: Was a keyboard protégé, especially on the Hammond B3 organ. He also plays trumpet.
How he got the Miles gig:In 1987, when aged just 16, DeFrancesco was asked to play organ in a house band at a school talent show. Miles was guest judge and was supposed to be looking at young trumpet players but was more interested in DeFrancesco's playing! A year later, he asked the young musician to join his band.
Played from: October 1988 – March 1989
Official albums and DVDs featured on: Amandla, Live Around The World, Miles Davis 1986-1991: The Warner Years, The Last Word.
Tracks worth checking out: "Cobra," "In A Silent Way," "Intruder."
DeFrancesco on Miles: "Miles looked after me like a Dad…I found him to be warm, caring and giving."
Comments:: DeFrancesco became one of the select group of teenagers to join Miles's bands (others included drummer Tony Williams and bassist Michael Henderson). Such was his talent that the young keyboardist released a solo album soon after joining Miles's band. Miles encouraged him to pursue a solo career.
Website: www.joeydefrancesco.com

back to keyboardists index