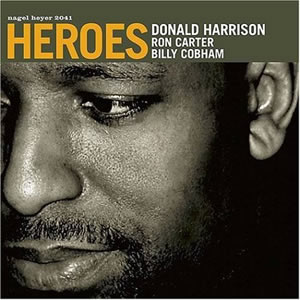 Background before joining Miles: Played with Art Blakey, Terence Blanchard, Roy Haynes.
How he got the Miles gig: Harrison received a call to contact Miles. Miles invited him to his house and he was then invited to join the band.
Played from: A couple of weeks in December 1986, alongside Bob Berg.
Official albums and DVDs featured on: None
Tracks worth checking out: N/A
Harrison on Miles: "To me, he was really into people. He was fully aware of what was going on in the world of music. I learnt that to get it right, you have to have an understanding of people. Because whenever you study people, you write music that is informed from the times that you live in. That's why he was always correct."
Comments: Harrison's main instrument is the alto saxophone and he complemented Bob Berg, who played tenor and soprano saxophone. The nature of Harrison's arrival and departure in and out of Miles's band is shrouded in mystery (Harrison says he didn't quit, but nor was he sacked). After leaving Miles's band, he re-joined Terence Blanchard and also played with numerous artists including, Tony Williams, Ron Carter and Billy Cobham. Next month's update will feature an interview with Donald.
Website: None