Super Audio CD is a "super CD" format developed by consumer electronics companies Philips and Sony, whose sound quality far outstrips the audio CD. This SACD disc released in Japan, will only play on special SACD players.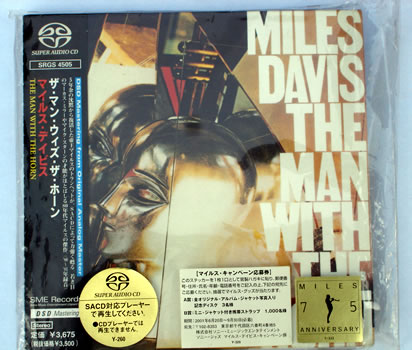 The disc is well packaged in a thick cardboard cover and the disc is gold-coloured.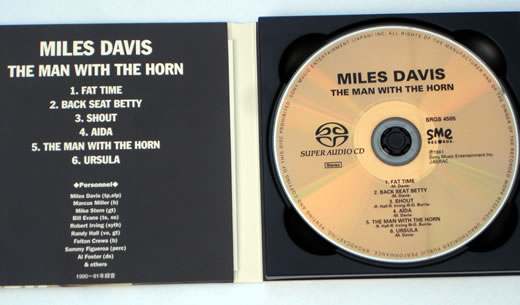 Verdict: An interesting release, but really only for those who have "golden ears" and an excellent sound system.
Buy The Man With The Horn SACD online from Amazon UK and Amazon US