In May 1997, Sony Music Japan embarked on an ambitious project which saw a large number of jazz (and non-jazz) albums re-released using a new audio processing system called Super Bit Mapping (SBM). We don't need to go into the technicalities, but basically, SBM promised a cleaner, sharper sound compared with that offered by conventional CDs. Jazz artists whose albums received the SBM treatment included Miles, Weather Report, Jaco Pastorius, John McLaughlin, Herbie Hancock, Charles Mingus and Thelonious Monk. However, while most artists were limited to a few SBM releases, Sony Music released fifty of Miles's albums, including six from the 1980s – The Man With The Horn, We Want Miles, Star People, Decoy, You're Under Arrest and Aura.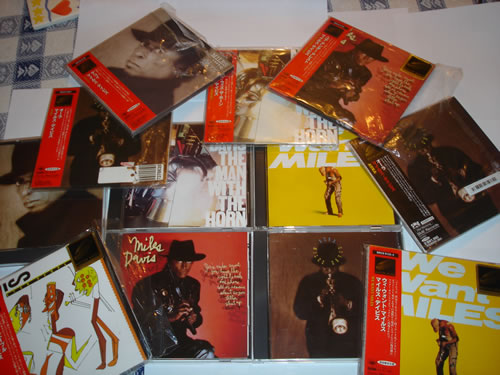 The first SBM releases came in CD-sized cardboard sleeves that were a facsimile of the original LP version, for example, We Want Miles, Star People and Aura all had single sleeves, while We Want Miles, Decoy and You're Under Arrest had gatefold sleeves – see The Man With The Horn and You're Under Arrest pictures for example.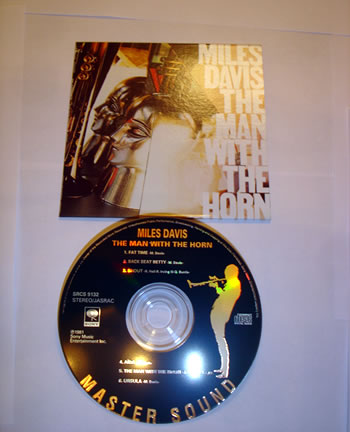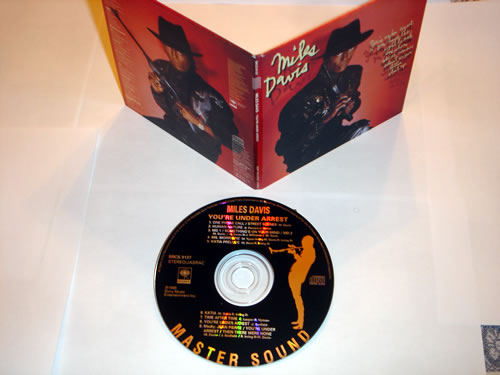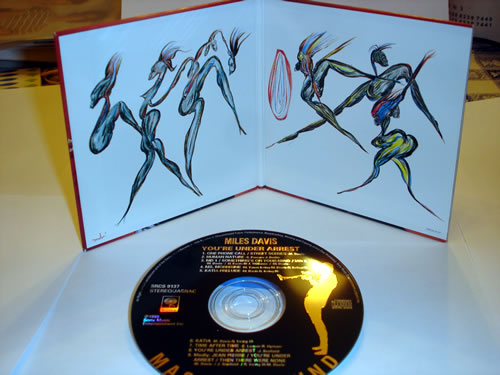 Each album also came with a paper inner sleeve which included track and personnel information and sleeve notes which I can't decipher, because sadly, I can't read Japanese! They also had a black and gold CD label. Note that none of these releases contain any new tracks, remixes or photographs, although some other SBM albums do. Later SBM releases reverted to standard CD jewel cases.
In 2000/2001, Sony Music re-released the SBM series, again initially with cardboard sleeves, the difference being that the re-releases had a black paper outer sleeve rather than red, as found on the original releases – see the Aura photographs.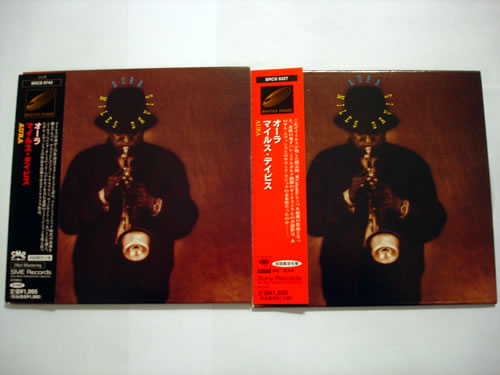 They also contained CD Text, which on a suitably-equipped CD player displays the album title and artist name, plus the name of the track that is currently being played. When these discs sold out, they were released as jewel case versions. However, these releases had a red label and gatefold releases (such as Decoy and We Want Miles) had fold-out paper sleeves revealing the full photograph found on the original album release – see the Decoy and We Want Miles releases.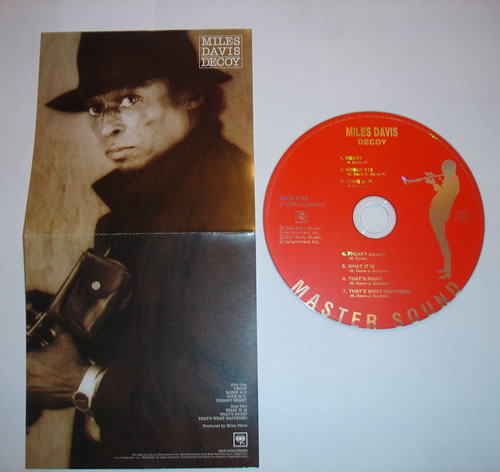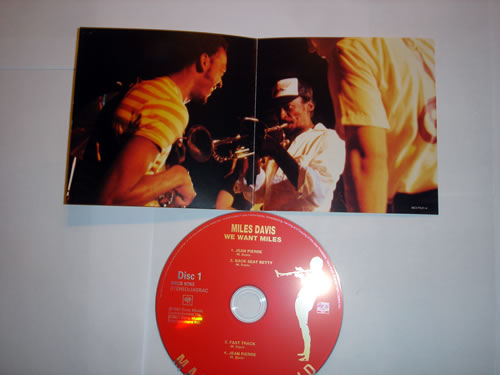 Since then, Sony Music has periodically re-released its SBM series, sometimes with paper sleeves, other times not. For a full description of the Master Sound series, go to Peter Losin's marvellous Miles Ahead website, which lists them all.