A look at many of the major personal and musical events from Miles's final years
Choose a timeline date:
1979 :: 1980 :: 1981 :: 1982 :: 1983 :: 1984 :: 1985 :: 1986 :: 1987 :: 1988 :: 1989 :: 1990 :: 1991
1991
January: Miles starts looking for potential collaborators for his hip-hop album and agrees to perform Gil Evan's classic arrangements at the Montreux Jazz Festival in the summer. Prince sends Miles a number of tracks to be used on Miles's next album.
March: Keyboardist Deron Johnson joins the band.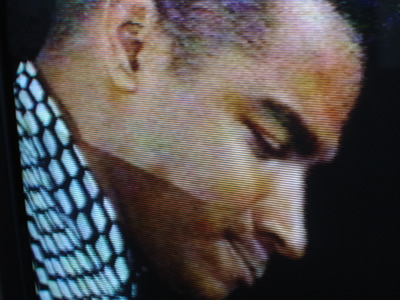 Deron Johnson
March 27: Miles and band go into studios in Ludwigsburg, Germany to record several Prince's tunes – the last time Miles's band attend a recording session.
July 8: Miles performs the great Gil Evans arrangements from the 1950s at the 25th Montreux Jazz Concert.
July 10: Miles performs a celebratory concert in Paris, featuring many members from his past bands.
July 18: Miles is awarded the Chevalier in the Legion of Honour by the French government.
July: Miles records half a dozen hip-hop tunes with rapper/producer Easy Mo Bee. These are his last recording sessions.
August: Miles plays a short US tour.
August 25: Miles's plays his last concert at the Hollywood Bowl in LA.
End August: Miles goes into hospital with his partner Jo Gelbard. Soon after, he goes into a coma and does not recover.
September 28: Miles dies. His death is officially recorded as being caused by stroke, pneumonia and respiratory failure.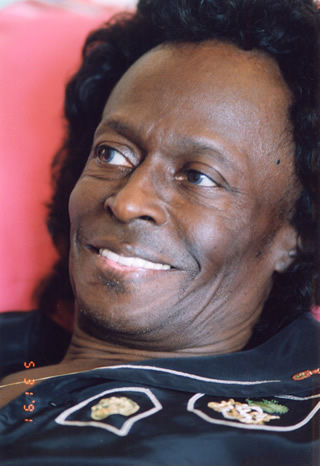 © and courtesy Jo Gelbard
Choose a timeline date:
1979 :: 1980 :: 1981 :: 1982 :: 1983 :: 1984 :: 1985 :: 1986 :: 1987 :: 1988 :: 1989 :: 1990 :: 1991