A look at many of the major personal and musical events from Miles's final years
Choose a timeline date:
1979 :: 1980 :: 1981 :: 1982 :: 1983 :: 1984 :: 1985 :: 1986 :: 1987 :: 1988 :: 1989 :: 1990 :: 1991
1990
February: Aura receives two Grammy Awards and Miles also receives the Grammy Lifetime Achievement Award.
March: Benny Rietveld is replaced by Richard Patterson.
c. June: Miles's youngest son Erin, joins the band as percussionist.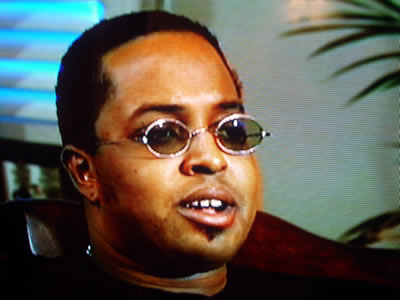 Erin Davis Photo courtesy and © Dibb Directions
July 20: Miles plays at the Montreux Jazz Festival – the last time the band played there.
August 13: Miles plays on Shirley Horn's "You Won't Forget Me," his last session as a sideman.
c. Late Summer: Miles co-stars in a film Dingo and also records the soundtrack.
November: Erin Davis leaves the band – he is not replaced.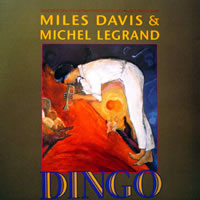 Dingo soundtrack
c. December: Miles is on holiday with Russell Simmons, head of Def Jam records. He tells Simmons he wants to make a hip-hop record.
Choose a timeline date:
1979 :: 1980 :: 1981 :: 1982 :: 1983 :: 1984 :: 1985 :: 1986 :: 1987 :: 1988 :: 1989 :: 1990 :: 1991