Miles's first record label Columbia Records (now Sony Music) has released many Miles compilation albums, as well as a series of back catalogue releases that have included some superb boxed sets. Until recently, Miles's second and final record label, Warner Bros., has been more reticent about issuing Miles's compilations or rare or unreleased studio recordings. But now, Warner Music UK has just released The Very Best of Miles Davis: The Warner Bros. Sessions 1985-1991, a 15-track album that includes many of the highlights of Miles's Warner Bros. years (see my review of The Very Best of Miles Davis: The Warner Bros. Sessions 1985-1991 ).
The driving force behind the album (and the Warner Bros. Masters Series that included re-mastered versions of Tutu, Amandla, Siesta, Dingo, Doo-Bop and Live Around The World) is Florence Halfon, Jazz Catalogue Manager Warner Music UK. Florence kindly found time to explain the background to the album – and reveal some exciting news for fans of Miles's 1980s music.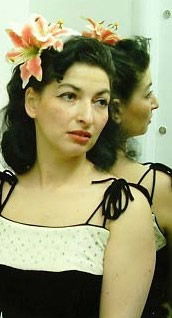 Florence Halfon
TheLastMiles.com: Can you explain what your job as jazz catalogue manager involves?
Florence Halfon: I market and oversee all jazz and world music releases. This involves exploiting Warner Music's extensive catalogue (Atlantic, Warner Bros., Elektra and Reprise labels – and more recently Gallo) by originating compilations (like the Right On! and Leopard Lounge series, People Get Ready etcetera), artist best ofs, and album reissues, like the Jazz Masters series, as well as marketing and promoting all our music.
TLM: How healthy is the jazz music scene today in your view?
FH: The last London Jazz Festival was bigger and busier than ever – I hope it continues that way.
TLM: What does the music of Miles Davis mean to you? Do you have a favourite Miles period or album?
FH: There are very few other musicians in this world whose careers span almost five decades, and who managed to reinvent their sound with such great results every time. With such a wide selection of styles and so many albums, it is difficult to definitely point out a favourite period or album. Right now, Sketches of Spain and the Gil Evans period come to mind – but I may have a different opinion next time!
TLM: Your latest release The Very Best of Miles Davis: The Warner Bros. Sessions 1985-1991 is interesting in that it's the first Miles compilation album (and there have been a few of them!) that focuses on this period. Can you explain how the project developed? Why you've released the album, whom it's aimed at and what you hope it achieves?
FH: I felt a one-CD compilation of Miles' time at Warner Bros. was very much needed. Like all best ofs, it is aimed both at people who enjoy a CD with good tunes they know and can play all the way through, as well as people who aren't very familiar with this period of his career, to give them a starting point. I hope this encourages them to explore his output for the label further.
TLM: How long did it take to put the album together?
FH: Almost a year!
TLM: How did you decide what tunes to include?
FH: I included the best-known ones, as well as the most accessible, plus a couple of rarer ones from the Warner soundtracks (Dingo and Siesta), just for good measure.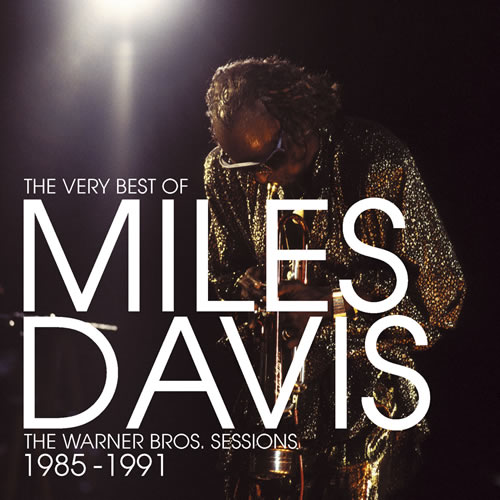 TLM: Did you have to edit any tunes in order to make them fit on to a single CD?
FH: No, apart from a bit of applause at the end of "Summertime". I am against editing, as a general rule. Music should be left as intended by its creator.
TLM: Where there any other tunes that you wanted to include but had to leave off because of space issues?
FH: Actually, no, because we are also planning a two-CD anthology for the future.
TLM: Do you feel that this period is under-appreciated by music fans and critics?
FH: Sadly I feel it is, which is a shame. However, with time, I think people will appreciate his time at Warner a lot more.
TLM: Where you surprised by the excellent review the album received in The Guardian newspaper (four star rating)
FH: I was, and very happy too!
TLM: You're also responsible for releasing Miles's Warner Bros. albums on the Warner Bros. Masters Series. What was the idea behind this series?
FH: I felt Warner needed a strong jazz reissues series, that the public could recognise and trust. The idea was to remaster, repackage with new liner notes, and sell at a reasonable price (these are all mid price), and to include repertoire across all the labels, from the beginning (Atlantic circa 1948) to our recent time (the most recent ones being the Sphere and Jimmy Scott All The Way reissues).
TLM: Warner Bros. America had planned a four-disc set, The Last Word, that would have included Miles's official Warner albums, plus unreleased material, but it was abandoned. Are there any plans to revive this project?
FH: Watch this space. I very much hope so.
TLM: Warner Bros. has released a DVD-Audio disc of Tutu. Are there any plans for more Miles DVD-Audio titles?
FH: DVD audios are worked by Warner Vision, and not the record label. I am hoping however that in future we can create joint projects.
TLM: Are there any plans for more Miles video releases like the Miles In Paris DVD?
FH: See previous question.
TLM: Are there any plans to release "Miles and Quincy at Montreux" on DVD?
FH: Ditto
TLM: Warner Bros. has released the magnificent Complete Miles at Montreux boxed set and there was talk of a DVD boxed set. Are you aware of any plans for this?
FH: No – see above.
TLM: Do you have any further plans for your Miles catalogue?
FH: A two-CD anthology is planned for the autumn – more to be confirmed soon.
Many thanks to Florence.
Visit the Warner Jazz UK website.
—
You can buy The Very Best Of Miles Davis: The Warner Bros. Sessions 1985 – 1991 online from Amazon.co.uk and Amazon.com