Drummer Chris Parker has played and recorded with some of the greats, including Bob Dylan, James Brown and Aretha Franklin. Other notable names include, Steely Dan's Donald Fagen, The Brecker Brothers, Stuff – and Miles Davis. Back in 1981, Chris was asked to lay down the drum tracks for a remixed version of the song "Shout," a disco-funk number from The Man With The Horn. In this exclusive interview, Chris talks about his background, his approach to drumming, some of the artists he's played with – and the "Shout" session.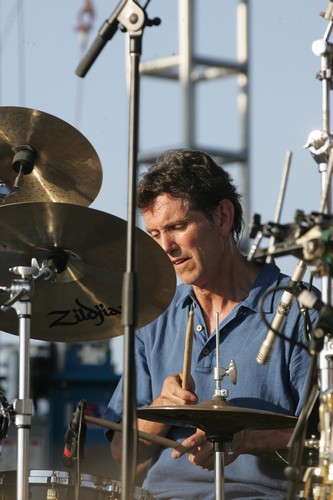 Chris Parker © Chris Parker
TheLastMiles.com: Your father was a jazz drummer, so were the drums a natural first choice of instrument for you?
Chris Parker: Actually, although my Dad played drums in the house along with so many great records, my choice of instrument was the trumpet based on the resonance I felt with the sound of Miles. I practiced with a Harmon mute and sat in a chair the way I saw Miles sitting on the back of an album. I played drums too of course, but initially, only in the dance band; in all the more formal orchestras, I played trumpet and later euphonium/baritone horn.
TLM: You grew up to listening to three mighty Ms of jazz – Mingus, Monk and Miles. What was special about the music of Miles, and were any tunes or albums highlights for you?
CP: The mighty 'Ms' indeed! Many of Miles' tunes really hit me, demanding repeated plays on the mono record player especially, "Milestones", "So What", "Bags' Groove'" and "Walkin.'" I was endlessly entertained and transported to a place where aspirations had no limit.
TLM: What drummers influenced you?
CP: All of Miles' drummers from the start; Kenny Clarke, Philly Joe Jones, Tony Williams. Philly Joe particularly impressed me because, you could hear a sense of humour, in addition to the propulsive time keeping, unorthodox fills and fours. He played the song form in his solos and drove the band relentlessly. And then Tony Williams; he was breathtaking; a whole new level of interaction with the soloists and timekeeping.
TLM: What skills do you need to become a good drummer?
CP: There are many skills needed to become a good drummer: good time, very importantly, then one's technical proficiency; the rudiments being the scales melodic players practice. Perhaps even more important, an awareness of lots of different styles of music and a mental sketchbook of the individual drummers who play those styles with a definitive tune representing a taking off point when one is asked to emulate someone in particular for a specific recording. That, plus a good deal of diplomacy and a desire to support the artist, their music, and/or the lyrics, rhythmically.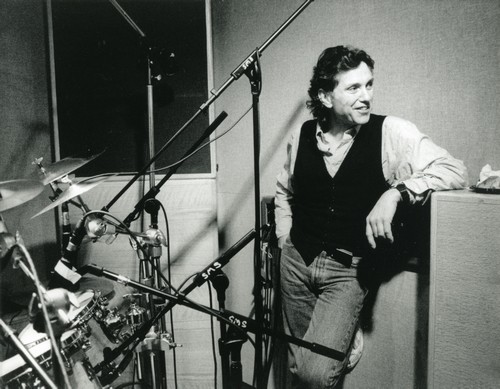 Chris Parker © Chris Parker
TLM: How do the disciplines of being a session drummer differ from playing live with a band?
CP: Being a 'session drummer' probably requires more of the previously mentioned 'diplomacy'. Also, learning how to come up with parts that can be detailed to include input from other players, the artist, producer and engineer. Playing live with a band is not that different except, once you've played it, it's out there. So, there is less opportunity to change the groove, the tempo, the fills leading to new sections or even the volume. There is often a disconnect between what worked well in the studio for a recording and what works well live. With technology today, those two differing approaches can be much more closely intertwined using loops, samples of the recorded sounds and tempo maps.
TLM: Studio or stage – do you have a preference, and if so, why?
CP: Today, I prefer playing live simply because so much of what's considered recording is one player at a time layering parts to an existing track. Live, one has the other players to interact with, and the audience to perform for and to act as a barometer of your communication skills. They should be dancing or nodding in tempo, hopefully.
TLM: I was intrigued in an interview you did, where you talked about finding the right attitude for a tune, can you explain what you mean?
CP: Finding the right attitude can be as simple as taking a cue from the artist verbally; something was said after the first rundown that highlighted a lyrical moment or punctuated the arc of the story being told harmonically, or christened a metaphor which illustrated the type of approach desired by the artist, producer, director or arranger. It's at these moments that I write down my interpretation as well as take a metronome marking of the rundown tempo. So many of the directions one hears in the studio can be misleading, inappropriate or counterproductive. That's where that diplomacy and patience often come. With my notes, rhythmic figures and tempo markings, I have some reference points with which to build my parts, my dynamics and the perspective view of the whole track.
TLM: Recording used to involve the artist (such as a singer) being in the studio with the band as the track was being laid down; then came overdubbing. Now, musicians are increasingly being sent a music file over the internet, recording their part in a home studio and emailing it back. Do you think increasing use of technology has taken something special from the creative process or has it expanded the possibilities?
CP: This is a huge question that will be debated for years to come, but I believe the technology is inevitable and has ultimately expanded the possibilities of the creative process. I personally will always prefer to be in a studio with the artist, the arranger, the engineer and all the other players to react to; to push and hold back, and drive to a musical destination. However, an artist who has worked alone or with a producer, co-writer or engineer, to develop the concept for his song brings a much more concerted effort and eliminates a lot of the questions that might have come up during the session. This can be good for the artists' vision and nondestructive mixing and editing can replace some of the spontaneity that happens in real time with individual players, even adding to the uniqueness of a composition.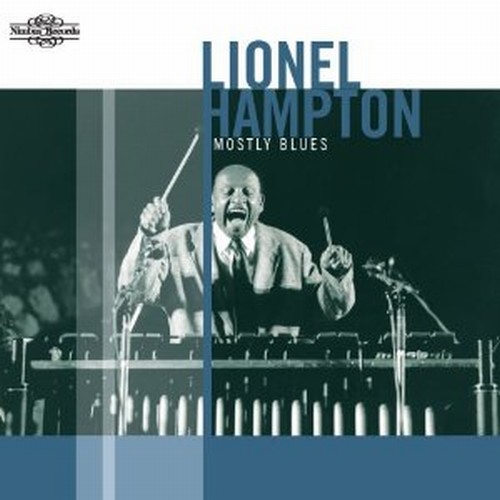 TLM: Any sessions stick in your mind and if so, why?
CP: A session with [vibraphonist] Lionel Hampton produced by Teo Macero, with [bassist] Anthony Jackson, [guitarist] Joe Beck, [pianist] Bobby Scott and me, was one of the most tempestuous. There seems to have been a long standing feud -origin unknown to me- between Joe and Bobby, which Lionel, ever the gentleman, tried to intercede and mollify, with the result being Teo's involvement and even more fireworks all the while Lionel, Anthony and I jammed acoustically in the studio! The record came out, but every time I hear it, I recall the vicious arguments Joe, Teo and Bobby were having. Mostly Blues is the CD.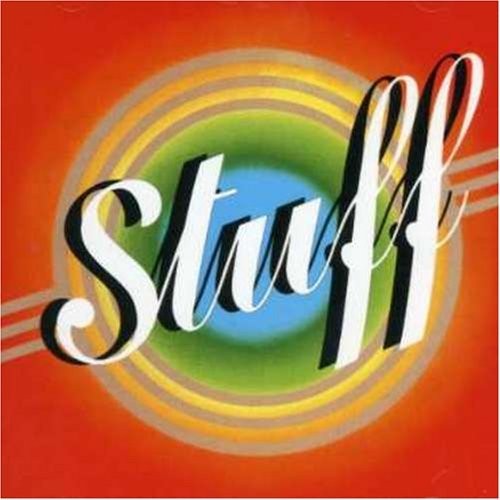 TLM: Tell us about that remarkable band Stuff. I understand you got drummer Steve Gadd the gig with the band?
CP: Stuff was remarkable and fierce. Originally called "The Encyclopedias of Soul," it was led by Gordon Edwards on bass, Cornell Dupree, guitar, Richard Tee, piano, and Charlie Brown, tenor. It sometimes featured the vocalist Esther Marrow too. I met Gordon on a session and he asked me to come and sit in at his gig at [the club] Mikell's on 97th and Columbus. When I arrived that night, he said: "You're on," and I sat in and never left. He told me: "Come in again the next night too." Mikell's was home to Art Blakey, Chico Hamilton, Roy Haynes, Freddie Waits, and Art Farmer, to name a few of [owners] Pat and Mike Mikells' regular jazz artists, but Gordon asked for the slowest nights of the week, Sunday and Monday. We gradually established a loyal audience and soon lost Esther and Charlie but gained [guitarist] Eric Gale, who had been on the studio scene for years.
After two years, the band was a better draw than the jazz acts, and we would play every night of the week, gradually, shaping the book to include the current R&B hits, as well as our own interpretations of country, gospel, reggae and rock tunes. I happened to go to the Village Vanguard [jazz club] to see [saxophonist] Joe Farrell one night and met Steve Gadd. We became friends, and one of the things Steve talked about was him wanting to play R&B, as his background up until then was jazz. I told him I had the perfect band for him and asked him to sub for me when I was working with the Brecker Brothers band. We traded off for awhile before Gordon said: "I need you both."From then on, we had two kits on stage and played together, along with Eric and Cornell, Richard and Gordon. This became Stuff; a golden era of six way improvisation and a musical education I had always wanted.
TLM: Tell us about your time with The Brecker Brothers.
CP: When I moved back into the city after living in Woodstock, NY, the building had [bassist] Will Lee on the first floor, [the late keyboardist] Don Grolnick on the fourth floor, and [guitarist] Steve Khan lived a few blocks away. We formed the Carmine Street Band and rehearsed in Don's small apartment. Mike and Randy would come over and [saxophonist] Dave Sanborn too, to read through Randy's new arrangements. This became the Brecker Brothers Band, and we did three albums, and toured the US and Canada.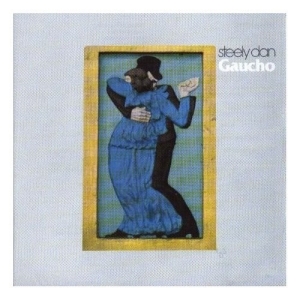 TLM: You've worked with Steely Dan's Becker and Fagan, although I understand the first time (a session for the Gaucho album) was a tough gig for you.
CP: The Gaucho sessions with Donald and Walter were tough for me because the bass player was about twelve hours late to the date. So, that left a lot of time for the engineer and producer to experiment with drum sounds, drum heads and approaches to the track. We finally got a take that they ostensibly, accepted; the parts were what they wanted. When the record came out, it was Rick Marotta on that track: "Time Out of Mind."
TLM: Becker and Fagan have a reputation for being highly demanding in terms of their musical expectations – what is it like trying to achieve those expectations?
CP: It is a very high-minded endeavour driven by their musical knowledge and meticulous sonic awareness. The groove, the parts, the attitude; all have to be in concert and have to be recorded perfectly, especially the drums. Donald's album, Kamakiriad, was nominated for Record of the Year and I successfully played on four tracks over five years of recording. The last session I did was "On the Dunes" at their studio in Maui [Hawaii] and was unique because it was just Donald and I in the studio; Walter played bass later.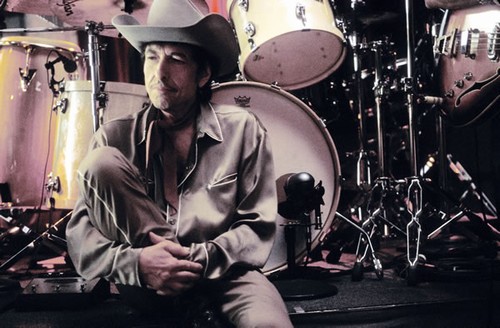 Bob Dylan © bobdylan.com Sony Music
TLM: What was it like working with Dylan?
CP: I loved working with Dylan. It was three and a half years of nonstop worldwide touring and because the band was small, arrangements stayed flexible, which kept things interesting. There were some truly amazing nights when various luminaries were sitting in – George [Harrison] and Ringo, Van Morrison, Neil Young, Joe Walsh or Jerry Garcia – made for an updated set list and lots of fiery solos and vocal duets.
TLM: I understand you got the "Shout" remix gig through your association with Ashford and Simpson?
CP: I had been working on Ashford and Simpson's last few records at Sigma Sound [studios in New York) and knew Jimmy, knew the room and the drums, and was comfortable. There were several hits from that period, "Don't Cost You Nothing," "Found a Cure" and "Love Don't Make it Right," among others for Gladys Knight and Teddy Pendergrass, which Nick and Val produced. I was called and asked to just lay it down; a simple groove to ground the active bass and synthesizer parts.
TLM: Can you tell us about the process of recording your overdubs, and also what advice did Jimmy Simpson give you? Did executive producer George Butler have any input? Did you have any interaction with the engineer John Potoker?
CP: At the time, Miles' final solo had yet to be decided so each successive take, I would be playing to one of seven different recorded solos – each one fantastic- and the advice was, to just stay in the pocket and not react to Miles' ideas, which were all brilliant, exploratory, fully realised adventures. Any input that Dr. George had, I missed, except for some encouragement on my way to the drum booth: "Yes, one more like that please." I really do not recall any verbal interaction with John Potoker; he was familiar to me as an engineer though and we were cordial yet concentrated on the project at hand.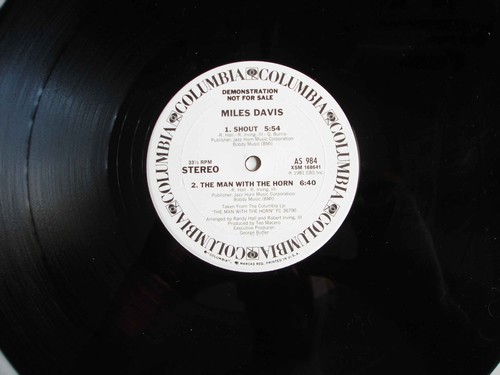 TLM: You finally heard the remix almost 30 years after it was recorded! What was your reaction to the music?
CP: I was pleased to hear the remix – liked it better than the album version – and thought it stood up well. Hearing it made me proud to have been on that session. Thanks for getting it to my ears!
TLM: Miles Davis's music went through so many changes. Is there a particular period you like?
CP: I loved "Walkin'" – I wore that record out on my mono turntable, Filles de Kilimanjaro, In a Silent Way, ESP and later Bitches Brew.
TLM: What did you think of the music Miles played in the last ten years of his life – from The Man With The Horn – to Decoy – to Tutu – to Doo-Bop?
CP: I was so involved in my own career that I did not have the luxury of the time to listen deeply to any of those records. I had been working with [bassist/producer] Marcus Miller on other projects and I was impressed by Tutu. I liked Al Foster's drumming on Decoy. There was a live recording I heard of a band that included Mino Cinelu on percussion, whom I later worked with in Japan; he is a wonderful player and very spontaneously musical.
TLM: What does it feel like, having a musical association with Miles?
CP: It feels great; an honour and a privilege; to have worked with Miles, one of my earliest heroes, and an inspiration to continue to study, play, and record music.
Many thanks to Chris. Check out Chris's website – www.chrisparkerdrums.com