It's not often you get to play on a classic jazz album, but Bennie Maupin has played on two – Miles's Bitches Brew and Herbie Hancock's Headhunters. Bennie, who plays bass clarinet, tenor and soprano saxophones, plus alto flute, has worked with many artists including Miles, Herbie, Lee Morgan, McCoy Tyner, Horace Silver, Woody Shaw and Roy Haynes. His dark, brooding bass clarinet lines on Bitches Brew were one of the major voices on the album and got Bennie worldwide recognition. Bennie has also played on a superb electro-jazz album Driving While Black and has just released Penumbra, an acoustic album by The Bennie Maupin Ensemble. Bennie kindly gave up a lot of time to talk to The Last Miles.com about his work with Miles, his thoughts on the music Miles played in the 1980s, the making of the Headhunters album and his own work.
By the way, if you want to hear Bennie playing with Miles, there are plenty of sources to choose from – Bitches Brew, On The Corner, Big Fun, Circle In The Round, Directions, plus the Bitches Brew Sessions and Jack Johnson boxed sets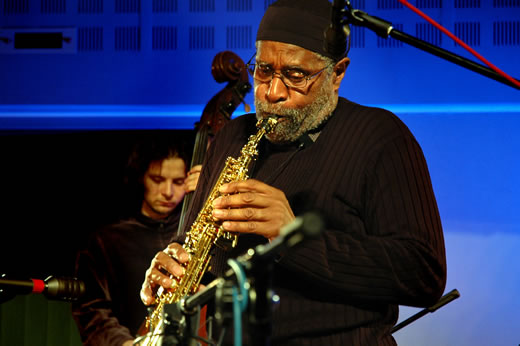 Photo by Ewelina Kowal © and courtesy Bennie Maupin
TLM: I believe you got the Miles Davis gig through his drummer Jack DeJohnette?
BM: Jack and I met shortly after he came to New York from Chicago. We all lived on the Lower East Side, which is where so much was going on about that time. He was actually playing with Jackie McLean and before Jack played with Miles, he worked with Charles Lloyd. Jack I became friends and just started spending time playing together whenever we could. During the period when he was with Miles, along with Wayne and Chick and Dave Holland, the band was beginning to change. Jack talked to Miles about having me come into the band. When it came to Miles start doing the recording that became Bitches Brew it was due to Jack talking me up to Miles, plus Miles had also heard me play with McCoy Tyner. Miles used to come to a very popular place for musicians around that time called Slugs.
TLM: Where was that?
BM: It was on the Lower East Side on East 3rd Street between Avenue B and C. That's where a lot of us lived. Jackie McLean really started it all off and because he was well known, people just flocked to the place and it wasn't long after that that it was open every night of the week, so we all played there.
TLM: Sounds like it was an amazing time to be playing in New York!
BM: It was and as time went on, everybody started making their moves, especially Jack, who's a very talented player. He was hired by Charles Lloyd who put Jack together with Keith Jarrett and [bassist] Cecil McBee and the rest is history!
TLM: Were the Bitches Brew sessions the first time you met Miles?
BM: I had seen him many times even before I came to New York, because he came to Detroit many times and I got to go see him, but I never had met him. So I didn't really meet him until I went to the studio after he called and asked me to go the studio.
TLM: What are you memories of those sessions and especially the direction Miles gave you? Presumably you thought you would be playing saxophone with Miles?
BM: I did! I thought 'this is great!', because all the saxophone players I had admired had played with Miles and so I thought it would be a great opportunity with me, especially as Wayne was going to be there. I was already playing bass clarinet and I think Miles heard me play it with McCoy, because I started to bring it out a bit and he came in one night and saw me. Miles would come to the club and as soon as he came there would be this great buzz – everybody would know in less than a minute! The place wasn't that big so you could see him and it would be like a rush of energy! He might sit at the bar for five or ten minutes and listen to the music, and then he would just disappear into the night! He never stayed too long! When I got the call to do the recording, I assumed I was going to be playing the saxophone, but that wasn't it.
TLM: So when you went to the studio, did you take both your saxophone and bass clarinet?
BM: No. They asked specifically for the bass clarinet.
TLM: What was your reaction?
BM: I thought 'it doesn't matter what the hell it is!' I was going to play with Miles! So I started playing the bass clarinet more and making sure I had proper command. I was pretty nervous as I'd never really recorded with it. As it happened, it ended up being a life affecting period. The recording with Miles was the first really important opportunity to record with it. Wayne only played soprano on the record, so with the three of us [horn players], there was this warm beautiful sound that came out of it. And the music itself was so incredible because of the combination of people who played on it.
TLM: Tell us about your first day recording with Miles.
BM: I got to the studio really early thinking 'everybody knows everybody else really well and I'm coming in here for the first time.' On the first day I arrived shortly after nine and the doors to the building weren't open and this guy came and let me in and directed me up to the big studio. Miles was already in there. I went to an area and took out my stuff and started warming up. Then eventually everybody came in. Miles always made it a habit to speak to everyone. He'd walk over to guys and say something. He would act like he was going to punch you! But he wouldn't hit anybody! He was making everybody comfortable, which I thought was really incredible. I thought 'Here's this guy who is supposed to be so mean and so hard to get along with and he's the funnier than anybody in the studio.' And he was in extremely good health then too.
TLM: What was the atmosphere in the sessions like?
BM: It was amazing – just the energy, the level of musicianship and the respect everybody had for Miles and the respect that Miles had for everybody who was there. You hear all these things and I had certainly heard plenty of stories about Miles being difficult but there was none of that. It was the most pleasant experience – he was just so gracious to everyone. He was just happy that we were all there. I think everybody realised subconsciously that something important was taking place because of the cast of the characters and the nature of the music once it started to unfold. It was like 'Wow! What is that?' Because we didn't listen to as we recorded it. Miles had definitely had moments with Zawinul and Chick, were they had looked at the forms and some of the chord structures and rhythmic ideas, but for myself, I had no idea of what was going to happen! I think that was the same for everybody else. It was just an amazing feeling in there.
TLM: So how did the recordings happen?
BM: Miles would set up these rhythm patterns and conduct. He'd use hand gestures and facial gestures and he walked around while the tape was rolling and motion for certain people to play and they would play for a moment and then he would wave them out – he would continue to do throughout the days we were there. I had never been in a recording situation where anyone had done that, plus the music was just really basically totally improvised in most cases.
TLM: What about charts?
BM: There were charts but they were sketches at most. I realised after the second day that what he wanted is whatever the guys played. There were some melodies that he wanted that we played together – and you can hear those – but there were never any chord structures or any discussion of what he wanted. It was really left up to musicians to play and just be in that moment and that was a challenge for everybody.
TLM: It sounds like you were kept on your toes, never knowing when you were going to play and also what you were going to play!
BM: Exactly! That's what I felt during the whole thing. What I was hearing going on around me was so strange and so beautiful. Once the music started I felt like I wasn't even standing on the floor. The sketches that he gave me were a couple of notes here, a couple of notes there, but they were never like a chart, you know like '"we're going to start here at the introduction and then go to here and then we'll play through that." It was like painting – Miles was a painter. He used the studio as his palette and created these beautiful things that came out of that.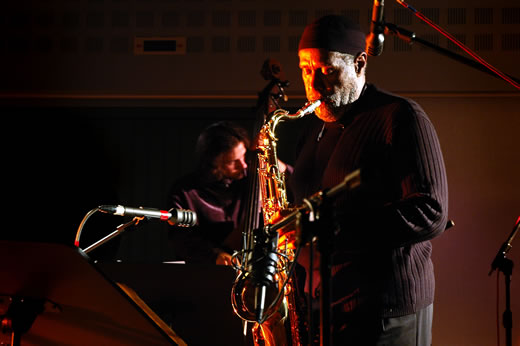 Photo by Ewelina Kowal © and courtesy Bennie Maupin
TLM: How long were the sessions?
BM: It was always done in the morning – we never did any of that around the clock after midnight stuff, where you're just hammering it out and trying to come up with something. We always recorded from ten o'clock in the morning until one o'clock in the afternoon. We never did any overtime and it went on like for every single day. The thing I remember most about Miles was his attitude towards everyone – he had a special relationship with everyone in the studio. Each morning I came into the studio Miles was already there -we never waited for him. He would be in the studio talking to Teo Macero and the engineer. You could see them through the glass having a discussion and having some kind of production decision as to how things were going to go, but no one was really privy to those discussions, well at least I wasn't and I didn't want to be – I just wanted to set up my bass clarinet and get ready for whatever was going to come at me!
TLM: How did you prepare for the sessions?
BM: After the first day, I was really excited and I came home and was in such a space. The preparation I made for it I just went into a very silent time. I didn't talk to anybody outside of the studio any more than I had to.
TLM: Tell us about the horn section of Miles, Wayne and you.
BM: I was standing right next to Miles and Wayne everyday and at that time, Wayne was having some serious issues with alcohol. So even at nine-thirty, ten o'clock I could tell that this guy had been drinking all night because he smelt like a distillery. I distinctly remember Miles having more than one moment where he was really talking to Wayne in a strong way like: "you just got to stop drinking because it's really going to kill you." He was talking to Wayne like his younger brother. I felt that Miles really cared for Wayne. I guess that as a result of what was going on his life Wayne just drank a lot, but it didn't interfere with what was happening musically.
TLM: What did you do straight after the sessions?
BM: Each day was just a new experience. After the first day I just went home to my apartment and I pretty much didn't eat – I kinda fasted at home. I ate a little because at the time everybody was pretty much in vegetarianism and we were eating brown rice and everybody was super skinny! So [after the sessions] I'd go and have a little bite to eat with Chick [Corea] and John McLaughlin. Then we'd go to this great music store called Patelson's up near Carnegie Hall and sometimes look at scores and hang out a little bit. But after an hour or so, we'd split up and everybody would go their separate ways. I would just go home and basically meditate and do my yoga and exercises. But I didn't go out of the house but just stayed and remained quiet. And the next day I would go to the studio and the second day I went a little bit earlier and when I came in, Miles and Teo were in there again! Miles would leave and go the gym everyday and practice with his boxing trainer – that's what he loved to do. You'd wonder 'what does the great Miles Davis do after a recording session?' Does he go and listen to the tapes?' No, he's go to the gym!
TLM: How did the relationship with you and Miles develop?
BM: Each day we'd grow more comfortable with each other and he'd talk to me a lot, because we were standing next to each other. He'd start talking to me about the music: "it was really beautiful music yesterday," and he kept asking me: "what are those things you're playing?" It was so experimental I just figured I don't have to concentrate on anything other than creating some sounds and listen to what's going on around me and bounce off of that. And then I understood that was what he wanted – he wanted that colour. Years later I realised that the things he'd done with Gil Evans had always had bass clarinet. There was a musician called Romeo Penque and he was a studio musician in New York. If you look at the things Miles did with a large ensemble, then he had bass clarinet. It was at the opposite end of the spectrum in terms of the sound, so the contrast between trumpet and bass clarinet was perfect.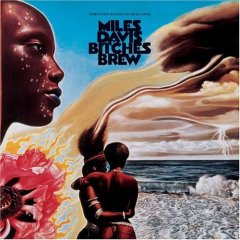 TLM: How did the music sound to you as it was happening in the studio?
BM: The thing that was most intriguing was that he never let anyone hear anything in the studio. We played for ten minutes, twelve minutes and there are just these drum patterns going on that sound real primitive and Don Alias is playing percussion. And these things are coming in and out and we'd just play together. He'd point to me and I'd play. There were little episodes. He'd look at me or I would just stop! It felt like "okay, I'll play as much as I need to. I don't need to continue." I was able to play when I wanted to and stop when I wanted to. I could play with as much energy or as little – he left everything to us. One morning I'll never forget. We had started something with the rhythm section and he looked at me and said: "why don't you play? I can't think of everything." I was thinking "I can't believe he just said that to me!" I'm having a conversation with myself "this is Miles Davis. I know Miles can think of something!" That was his way of really saying "I trust you. This is a moment for you." The kind of inspiration and what came out of me is just there! He gave me total freedom to be myself. It's rare that you get a total forum to be like that, so I took full advantage of it – I wasn't shy about it at all!
There's one piece that we did – "Miles Runs The Voodoo Down." Now on that one he did say something and it was a remark that I was trying to figure out how to accomplish what he wanted me to do. He looked at and said "I want you to play triads." Immediately I'm thinking: "I can't play a triad on a bass clarinet!" He knew what to say to you to put you in a state of mind that you've never been in before! So I'm thinking "a triad is three tones and I can't play three tones" – at least at that point I couldn't! He was the one that planted the seed in my head about multiphonics. I thought "he doesn't really mean a triad. He means something in three." So there's a line that I play (sings) those were my triads. As I was playing it he was looking at me and then he quietly said: "yeah, yeah." I was so excited! I was always wondering every second of the day, "what could it have sounded like?" He'd let us hear back maybe ten seconds and that would be it. Years later I started thinking that Miles was just the master. First, in being able to put people together with great chemistry. He knew what he wanted and he had a vision of it and he really was so incredibly gracious to everybody.
TLM: What about Teo Macero? What was his role in Bitches Brew? Did you have interaction with him during the sessions?
BM: None! I'd see Miles talking to Teo each morning. I would of course wave at Teo through the glass and he always had a great smile and a great attitude and I could tell that he was really happy with what was happening. But it was totally cloaked in secrecy! Miles never let us hear anything, because he already knew that if a group of young musicians like us were to hear ourselves, we would cease to be in the moment and we would try and remember whatever we played and imitate ourselves. So he avoided that by never letting us hear anything. Young guys hear something and go "yeah I like that – I'll play that on the next take." But you never knew what the next take was going to be!
TLM: Did you see Miles outside of the studio?
BM: One thing that was beautiful was that Miles called me and asked me come over to his house. He said "you and I and Wayne are going to try something". And I got over there and Wayne was already present. It was just the three of us and we played a Crosby, Stills and Nash song "Guinnevere" We recorded it later on. Regarding the other stuff we did, I guess he just had ideas he wanted to get down. He had some sketches that I couldn't make head or tail of. The three of us were playing and it sounded beautiful. I think he just wanted to hear the bass clarinet and see how it fit with him and Wayne. We worked for a couple of hours. We'd play and sometimes it would be silent or he'd say some funny stuff to Wayne. Then we'd go into the studio the next morning and wouldn't play any of it. I never saw that music again.
TLM: Did you ever play live with Miles?
BM: I only played once outside the studio with Miles. The band was Wayne, Jack and Dave Holland. They were playing at the Village Gate. Jack said: "bring your bass clarinet." I went over and Miles said: 'you got that funny horn?" He always called it the funny horn! Then he said "Come on play with us," so I did.
TLM: Wasn't there talk of you playing with the band?
BM: I had been talking to Jack and he'd let me know that Wayne and Joe [Zawinul] were going to form Weather Report. By then, Miles had wanted me to play and he called me and said: "I want you to join my band." But a week or so before, I had called Lee Morgan because I had stopped playing with Horace Silver. We'd already recorded a project together called Caramba [recorded May 1968]. We'd also done a piece with McCoy called Tender Moments [recorded December 1967], so had a real warm friendship, so I called him and when he found out that I was no longer playing with Horace, he invited me to play with him as George Coleman was ready to leave. So Miles calls me and I've accepted this gig with Lee and I'm like "aw man…" So I had to tell Miles: "I've always wanted to work with your band but I can't do it," and he said 'what do you mean – you can't do it?!" He was never used to people saying no to him. So I told him about Lee and he said "What???!!" He was obviously a little pissed off! Then he just said "awwwwwww!" and hung up the phone!
TLM: Some people might have blown Lee Morgan out for the Miles gig, but you are obviously a man of principle
BM: I had always dreamed of playing with Miles – I had envisioned myself in the band. That said I knew that with Lee, I was going to work. Miles was unpredictable. Jack and Dave and Chick were always waiting around for him while he decided whether he wanted to play. During that period he wasn't playing a lot. If you were in his band, you might get called for a recording but not too much else because people would say "the guy's busy, he's working with Miles, he's not going to be able to do what I need." During one of those periods Jack and I said "why don't we put something together and play at the Vanguard?" So he talked to Chick and [bassist] Miroslav [Vitous] and Woody Shaw. We talked to [owner] Max Gordon at the Vanguard and he thought it was a good idea. We did it for a couple of Sundays and the music was magical – it was great. The word got back to Miles that we were doing it and the next we knew, Miles started booking some gigs!
TLM: Joe Zawinul recalls hearing Bitches Brew for the first time when he went into the reception of Columbia Records and not recognising it! What was your reaction when you finally heard it?
BM: I didn't know what you expect because I had not really heard anything! All I knew was that Miles was really happy about it and he'd come in the studio the next day and say "that was great yesterday. You and Wayne sounded good," and I remember wishing I could hear it. What happened to me was I came back from a gig in Japan and stopped in LA to see a lady friend of mine. We drove from LA to San Francisco and Miles was playing in the Filmore and I thought: "Wow – this is great!" So we went to the Filmore, found the dressing room and Miles saw me and said: "Hey, what are you doing here?" I explained I'd just got back from Japan and so he immediately asked where my funny horn was! I said I didn't have it with me and he said "Aw man…" We talked a little bit and then went into the audience and saw the band.
Afterwards we said our goodbyes and went on into the night. We turn on the car radio on and I hear this music. I pulled the car over because it was a nice night and the Bay Area is so beautiful. So I'm listening to the music and thinking "Damn, what is that?" It sounds familiar but I don't know what it is. It was like being in a dream where you're hearing music but you can't figure it out and it's just driving you crazy because you want to know what it is. After maybe ten minutes the host for the show announced that it was the new Miles Davis recording Bitches Brew ! I was like "Wow – that's what it sounded like!" For the next hour and half, two hours, they played the entire recording. It was quite a shock. That's where I heard it, in San Francisco, sitting in a car on the radio. I was blown away by it.
TLM: What impact did Bitches Brew have on your career?
BM: It changed everything for me, career-wise, because it was so controversial and created so much discussion.
TLM: You also played on On The Corner
BM: That was a time when Miles stopped putting the musicians' names on his albums, which pissed us off! It was really incredible. All of those sessions with Miles had a special atmosphere because he used different people. After a while the recordings sessions got to be one long thing, so you never really knew what you were playing on.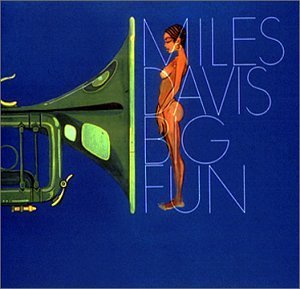 TLM: You're on Big Fun too
BM: Then I got another call about and we went back into the studio with tabla drums and sitar, and that recording ended up being Big Fun, which was released after Bitches Brew. But Bitches Brew created so much controversy that people didn't think about Big Fun! Sony contacted me to write the liner notes for Big Fun. They sent the music to me and I hadn't listened to it for around 25-30 years. When I listened to the music again, I didn't remember any of it. It was a completely new experience for me and I was thinking "wow." I remember the sitar and tabla guys. To the best of my knowledge no one had used those instruments in that improvised context – that was a totally innovative thing and I loved the sound of it. We had Indian musicians [Badal Roy and Khalil Balakrishna] who came with a special carpet they sat on and they rolled out the carpet. Miles called it the living room! We had fun doing those things. It enabled me to do something that set me apart from the other saxophone players, even though I didn't play saxophone.
TLM: Let's leap forward to another classic album, Headhunters. That came out of jamming?
BM: After Bitches Brew and playing with Lee Morgan, I started playing with Herbie. Initially, it was with people like [bassist] Buster Williams, [trumpeter] Johnny Coles, [trumpeter] Woody Shaw and [trombonist] Garnett Brown. We were together for a while and then Herbie contacted [trumpeter] Eddie Henderson and we played together as a sextet and recorded as Mwandishi, Crossing was one of those recordings and that had two of my tunes, "Quasar" and "Water Torture." When that was over, Herbie asked me if I wanted to do some different music with him. He wasn't quite sure what he wanted at this stage, but he'd been listening to a lot of James Brown and Sly and the Family Stone and enjoying some of the real strong grooves that they were playing on. Once we started rehearsing he called [bassist] Paul Jackson and [percussionist] Bill Summers and the great [drummer] Harvey Mason, who made it all happen. We jammed a lot during the rehearsal process.
We started on Monday at a rehearsal studio in Hollywood and got together and jammed a little bit. One Monday we were jamming and we jammed up on "Chameleon." It wasn't planned – it just came up in a jam. My participation was the little horn melody. I had gone to a Wattstax concert [that included Stax artists like Isaac Hayes, The Staple Singers and Rufus Thomas] that weekend. They came to LA and it was a family outing outdoors in the Coliseum. During the course of the afternoon, people would get up and dance. There was this dance that became popular called the "Funky Robot" and I was watching the kids doing it. I was studying the body movement and looking at the rhythm and some patterns start coming into my head. So when we got back to the studio and somehow that stuff started coming out. We had the tape on and during a break we listened back and it was pretty much by consensus that we should take a closer look at this one theme! Harvey really got excited "Oh wow, listen to that!" And then we started analysing it and the next thing we know we had a tune! We structured it and Herbie added that little release to it.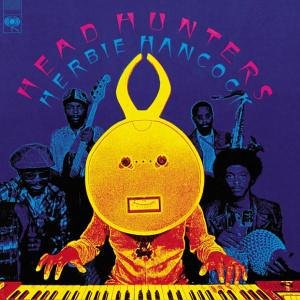 TLM: Were you surprised by the success of Headhunters?
BM: We all were. I had an idea of what we were going to do with Headhunters, with only an electric bass and Paul Jackson. He's an amazing musician and an absolute genius when it comes to bass lines – he's just one of the absolute greats in my mind. He never really got the recognition I think he deserved. His playing in conjunction with Harvey and Bill Summers was the perfect rhythmic format for what Herbie and I were interested in doing. We knew it was going to be something that was funky – we didn't know how funky! Herbie and I talked a lot together, wrote some tunes and the next thing I know it was done. We did have a little glimpse that something might be happening. It was the first time we had really rehearsed together and so we'd rehearse Monday to Friday and then take the weekend off.
Herbie's manager at the time David Rubinson, suggested that we play live in the Bay Area. Totally unadvertised, just put the word out on the street, because we had such a great reputation from the sextet. So Rubinson would book a couple of sets for us at places like the Keystone Corner and the Lion's Share. So we'd finish our rehearsals on Thursday and fly up to the Bay Area on the Friday and the places would just be packed. And we'd try out all this new music on the audience and people went crazy – they loved it. We had a great time playing to the live audience. After we done that for three or four weeks, we took our time and made a lot of cassette recordings and then came up to San Francisco to a home studio called Funky Jacks – and it was funky! It was in this guy's house and he had wires going everywhere, but he had the greatest sound and that's where we did some of the basic tracks. Then we took it Wally Heider studio and put it all together. Then the recording came out and it wasn't long after that people were talking about it and there was a big buzz about it.
One thing that happened that I think was instrumental in getting it out there was that Herbie had a good friend who worked at Howard University's [in Washington DC] radio station. So when the recording came out, Herbie made sure his friend at Howard got a copy and it kind of exploded from DC. At that time there was no internet, so guys would be on the phone talking to their buddies in colleges across the country saying "man, you got to hear the new Herbie Hancock stuff, it's really funky." It just spread like wildfire. Of course Columbia was excited about that and we started doing the promotional tour – it just mushroomed on from there. The next thing, we've got a booking agency. Then the record started selling, it got on the charts and we were just working at every hole in the wall! Once we got working live, the major upset for me and the rest of the guys was that Harvey Mason could not go, because he had been working in the studios in Los Angeles and one of the major contractors called him to do work on film and television and told him "you'll be able to make lots of money here, so you don't have to go on the road." At the time Harvey had a young family, so he had to do it. So Paul Jackson's friend and roommate Mike Clark came on the scene and he fitted in really well.
TLM: What do you think of the music Miles did in the 1980s?
BM: I listened to all of Miles's 1980s stuff. I loved Tutu. The whole thing that Marcus did with Miles – I loved them, all of them, because they so well put together and because Marcus is such a great producer and a great player. And when I heard the bass clarinet I thought "Okay! Here's someone else who plays the bass clarinet! He doesn't play it like anybody but himself, which is really cool. It was just a great timbre to have in there. I heard the recordings and immediately bought them and listened to them and I liked them a lot. I wasn't particularly interested in Doo-Bop, because I just felt that after the Marcus Miller productions, there was a shift. The recordings with Marcus were super. I just felt that Miles was continuing on and putting himself in situations with young people and trying to re-invent himself and I admire him and deeply respect him for never coasting. Of course in the later part of his life, his health wasn't very good. It takes a lot of vitality to play the way he played, so the end result of the recordings wasn't particularly exciting to me, but I respected him because he was still moving forward and putting his spin on it.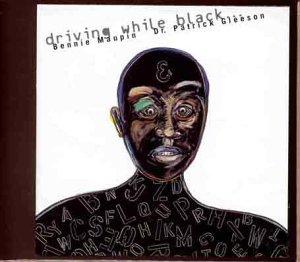 In 1998, Bennie released an album with Dr Patrick Gleeson (who had also played with Herbie Hancock), called Driving While Black on the Intuition label. The album consisted of Patrick Gleeson creating electronic backdrops on synthesisers and other electronic instruments, and Bennie playing sax over them.
TLM: Tell us how Driving While Black developed
BM: That was quite an experience. Patrick just called me up one day and asked me what I was doing. I was going a few gigs here and there and so Patrick said, "would you like to make a recording?" and I said "Sure, why not? Who's going to play?" and he said "Just you and me – I've got some great ideas." Patrick said was working on some things and would send me some music. But I said "I'll come to San Francisco and jump right into it – don't send me any charts."
I went to Patrick's house and I'd hear him moving around and working away at things in the morning. I'd hear this great music and say "let's record right now!" It was my first all-digital recording. It was experimental and a lot of things were not about playing chord changes but exploring tonal relationships. We recorded two or three things in the first sessions, but the whole album took about two years to produce. I was knocked out by the things that we did.
TLM: "The Work" is one my favourite tracks, which is basically a drum-and-bass number, yet your tenor sax sounds so natural with it.
BM: I was improvising on top of it. I heard the music and played – it was very immediate. I would play and let things happen and I felt really good about what was happening there.
TLM: Driving While Black is an unusual concept, how did you get a record deal?
BM: We got the record deal through a group called Manifesto. Patrick knew the manager and she got Patrick in touch with someone at Intuition Records. They loved the music, but we only had about four tunes at the time. But when they asked Patrick if he had any more, he said "Yes!" So we went back and recorded more music. I'm very proud of that recording and I'm saddened that it didn't get the success it should have got. It's become a cult record – people are always asking me about it.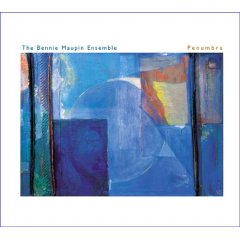 Bennie's latest project is the album, Penumbra (Cryptogramophone Records), which features The Bennie Maupin Ensemble – Bennie on bass clarinet, tenor and soprano saxes, alto flute and piano; Darek "Oles" Oleszkiewicz bass; Michael Stephans drums; Munyungo Jackson, percussion (he also played in Miles band in 1989). It's superb – you really ought to check it out! (You can buy Penumbra on Amazon.com)
TLM: How did Penumbra develop?
BM: In 2001 I got a recording and composition grant from the Chamber Music America and I thought "let's play with a trio," so we started out with my drummer and my bass player. I didn't want to play any standard tunes – I wanted to experiment with sound and rhythm and to improvise. But my bassist didn't want to play like this and eventually I got another bass player [Darek Oleszkiewicz] and we also used Munyungo [Jackson], who has been with me for years. It's an all-acoustic album and because there isn't a lot of piano, there's a tremendous amount of space. It's just beautiful and I'm very excited about the album – people have got to hear this.
Many thanks to Bennie for sharing so many great memories with us!