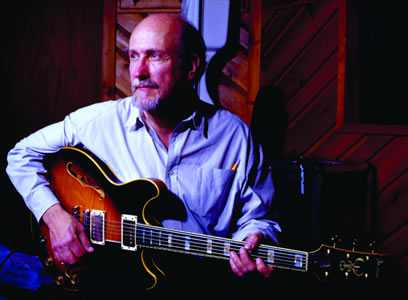 © Universal/Verve Photo courtesy Universal Verve
Background before joining Miles: Played with many musicians including Charles Mingus, Chet Baker, Gerry Mulligan, Gary Burton, George Duke, Tony Williams, Ron Carter and Billy Cobham.
How he got the Miles gig: Stern had drug and drink problems and Bill Evans recommended Scofield as a support for him. Played with Stern in a two-guitar line-up from November 1982 to June 1983.
Played from: November 1982 – August 1985
Official albums and DVDs featured on: Star People, Decoy, You're Under Arrest, Siesta, Live in Montreal (DVD), The Complete Miles Davis at Montreux, Miles Davis Septet Live in Poland 1983, Live in Poland 1983 (DVD), Live At Montreux – Highlights 1973-1991 (DVD), The Definitive Miles Davis at Montreux (DVD), Complete Columbia Album Collection, The Perfect Miles Davis Collection, Miles Davis 1986-1991: The Warner Years, The Last Word.
Tracks worth checking out: "It Gets Better," "Decoy," "That's Right," "You're Under Arrest," "Human Nature" (great rhythm guitar!), "Jean-Pierre" from DVD.
Scofield on Miles: "The music on certain nights was incredible…but I was a little frustrated because I felt that when we'd we go out and play on tour, we wouldn't play that much."
Comments: Scofield proved to be a superb foil for Miles, inspiring him to play more blues and was also more than capable of playing the jazz, funk, rock and pop grooves that Miles wanted.
Website: www.johnscofield.com