A look at many of the major personal and musical events from Miles's final years
Choose a timeline date:
1979 :: 1980 :: 1981 :: 1982 :: 1983 :: 1984 :: 1985 :: 1986 :: 1987 :: 1988 :: 1989 :: 1990 :: 1991
1989
Early: Miles guests on Kenny Garrett's album Prisoner of Love. Miles guests on Quincy Jones' album Back On The Block.
March – May: European tour
July 21: The Montreux Jazz Festival. Chaka Khan joins the band on-stage for "Human Nature."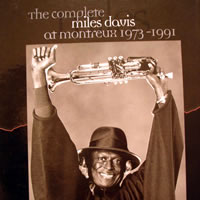 Live At Montreux 1973-1991
c. Summer: First exhibition of Miles's art, held in New York. Miles is divorced from Cicely Tyson.
September: Miles – the Autobiography is published and becomes a worldwide bestseller. Amandla and Aura are released.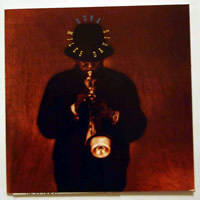 Aura
Choose a timeline date:
1979 :: 1980 :: 1981 :: 1982 :: 1983 :: 1984 :: 1985 :: 1986 :: 1987 :: 1988 :: 1989 :: 1990 :: 1991