A look at many of the major personal and musical events from Miles's final years
Choose a timeline date:
1979 :: 1980 :: 1981 :: 1982 :: 1983 :: 1984 :: 1985 :: 1986 :: 1987 :: 1988 :: 1989 :: 1990 :: 1991
1988
Early: Miles begins interviews with writer Quincy Troupe that will form the basis for his autobiography.
February: Tutu wins two Grammy Awards.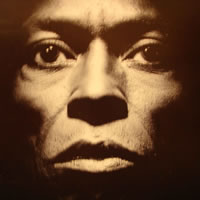 Tutu
March: Darryl Jones leaves the band. He's replaced by Benny Rietveld.
March 20: Gil Evans dies.
c. Spring: Miles records "In The Night" with Cameo.
June 29: Records "Sticky Wicked," which also features Chaka Khan and Prince.
July 7: Miles plays at the Montreux Jazz Festival.
September – December: Amandla sessions.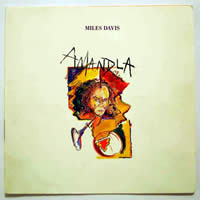 Amandla
Autumn: Miles has spell in hospital suffering from pneumonia.
October: Robert Irving III leaves the band.
November 13: Miles is made a Knight of Malta by the Order of St. John.
Choose a timeline date:
1979 :: 1980 :: 1981 :: 1982 :: 1983 :: 1984 :: 1985 :: 1986 :: 1987 :: 1988 :: 1989 :: 1990 :: 1991