A look at many of the major personal and musical events from Miles's final years
Choose a timeline date:
1979 :: 1980 :: 1981 :: 1982 :: 1983 :: 1984 :: 1985 :: 1986 :: 1987 :: 1988 :: 1989 :: 1990 :: 1991
1987
January: Miles and Marcus Miller record the soundtrack Siesta. Hiram Bullock joins the band for four gigs.
February: Bobby Broom joins the band.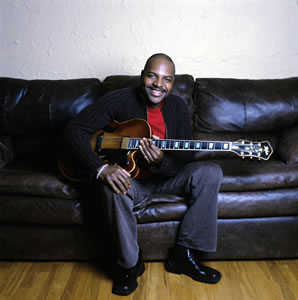 Photo by Audrey Cho Photo © Bobby Broom and courtesy Bobby Broom
March: Bob Berg and Vince Wilburn Jr leave. Kenny Garrett and Ricky Wellman join the band.
c. March: Miles parts company with his manager David Franklin and soon after, his friend and long-serving road manager Jim Rose. Gordon Meltzer is his new road manager.
March 27: Guitarist Alan Burroughs plays one gig with Miles. The shortest tenure of any Miles Davis band member in this period (and probably any other).
May: Foley joins the band.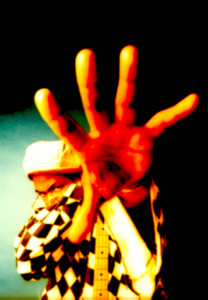 © and photo courtesy smartalecmusic.com
June: Work starts on the Amandla album.
September: More sessions for the Amandla album.
c. December: Miles records "Oh Patti" with Scritti Politti. Miles has a cameo part as a band member in the film "Scrooged."
December 31: Miles joins Prince on-stage for a New Year's Eve concert at Paisley Park Studios.
Choose a timeline date:
1979 :: 1980 :: 1981 :: 1982 :: 1983 :: 1984 :: 1985 :: 1986 :: 1987 :: 1988 :: 1989 :: 1990 :: 1991