A look at many of the major personal and musical events from Miles's final years
Choose a timeline date:
1979 :: 1980 :: 1981 :: 1982 :: 1983 :: 1984 :: 1985 :: 1986 :: 1987 :: 1988 :: 1989 :: 1990 :: 1991
1983
January 5: Records "It Gets Better," the last studio recording on Star People.
February: We Want Miles wins a Grammy Award
March/May: Miles tours Europe and Japan.
Spring: Miles parts company with two long-time associates, manager Mark Rothbaum and road manager Chris Murphy. Miles's new management is the Blank Brothers.
Spring: Star People released.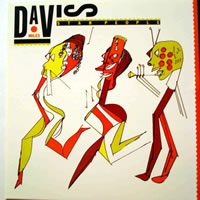 Star People
May: Bassist Darryl Jones joins the band.
June: Mike Stern leaves the band.
June 30: Miles goes into the studio to record his new album Decoy. The first track recorded is "Freaky Deaky," which is also Miles's first effort at production.
August: Robert Irving III joins the band – Miles's first specialist keyboardist for almost a decade.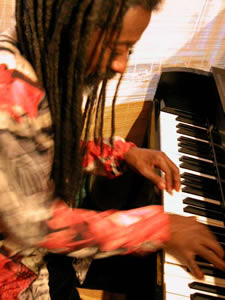 Robert Irving III Photo courtesy and © Robert Irving III
October 23: Miles plays in Poland.
November 6: A five-hour celebration of Miles's life and music, Miles Ahead: A Tribute to an American Music Legend, takes place at New York's Radio City Music Hall. Bill Evans and Mino Cinelu leave the band.
November: Miles has a hip operation and develops pneumonia.
Choose a timeline date:
1979 :: 1980 :: 1981 :: 1982 :: 1983 :: 1984 :: 1985 :: 1986 :: 1987 :: 1988 :: 1989 :: 1990 :: 1991