My third set of book reviews that cover Miles's 1980's period.
You can also read
Part 1 of my Miles Book Reviews
Part 2 of my Miles Book Reviews
Part 4 of my Miles Book Reviews
Review of No Picture! by Shigeru Uchiyama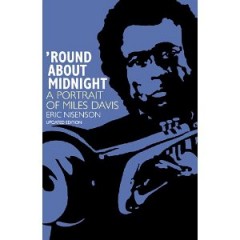 Eric Nisenson: Round About Midnight – A Portrait of Miles Davis
(Updated Edition) (1996)
The late Eric Nisenson got to hang out Miles during the late 1970s, when Miles had dropped out of the music scene and rarely left his New York home. Nisenson hoped to collaborate with Miles on a biography, but seems to have spent much of time running errands for Miles, including scoring drugs. This period of Miles's life is documented in the book, but there is much more. Nisenson covers Miles's entire career, from the early days of Bebop until Miles's dying days and hip-hop. A chapter explores Miles's 1980s period and while I disagree with Nisenson's assessment ("Miles decided to cash in on his legend"), he certainly provides plenty of food for thought.
Verdict: A good overview of Miles's musical career, and a unique insight into a dark period of Miles's life.
Availability: In print and available from Amazon UK and Amazon US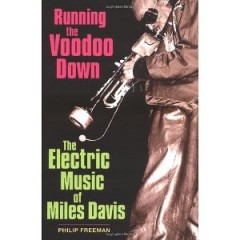 Philip Freeman: Running the Voodoo Down – The Electric Music of Miles Davis (2005)
Freeman is a thirty-something music writer, who writes about jazz and rock, and so it's no surprise that he's a fan of Miles's electric period. Freeman writes with much enthusiasm about this period (including the 1980s) and provides a fresh perspective of Miles's electric music. However, unlike Paul Tingen's Miles Beyond, which contains interviews with dozens of musicians associated with Miles's electric period, Freeman relies on secondary sources.
Verdict: If you're interested in Miles's electric period, it's worth reading, but if you want the definitive book on Miles's entire electric period, Tingen's book is the one to go for.
Availability: In print and available from Amazon UK and Amazon US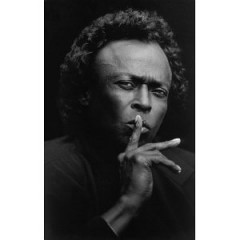 Brian Morton: Miles Davis (2005)
Morton is a highly respected British music writer and co-author of the Penguin Guide to Jazz. Morton has set himself the difficult task of providing an overview of Miles's life and music in a small, slim book (it has just 170 pages), which he ably achieves. If you are new to Miles, then this book is a good place to start. And even if you already know about Miles, there's enough depth to make it a worthwhile read. The book is concise and written with the general reader in mind,. There's also a useful chronology, which charts Miles's life, along with key historical and cultural events.
Verdict: An excellent introduction to the life and music of Miles Davis.
Availability: In print and available from Amazon UK and Amazon US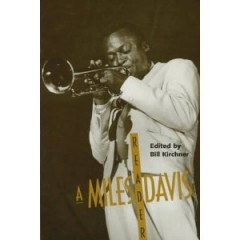 Bill Kirchner (editor): A Miles Davis Reader (1997)
This book is a collection of interviews, reviews, liner notes and essays on the music of Miles, from his early be-bop days to the 1980s. Fans of Miles's 1980s music will find several chapters especially interesting including, Bob Blumenthal's review of several of Miles's comeback gigs at Kix club in Boston in June 1981; Gary Giddins' writes about The Man With The Horn album, while Max Harrison reviews several London concerts from the 1980s.
Verdict: A really useful compilation of Miles-related material from all eras.
Availability: Not in print but you should be able to pick up a new or used copy from Amazon UK and Amazon US
Gary Carner (editor): The Miles Davis Companion (1996)
Another compilation of Miles-related profiles, interviews, liner notes and reviews. Carner has gathered together a virtual who's who of jazz writing and the contributors include, Ralph J Gleason, Nat Hentoff, Leonard Feather, Gary Giddins, Dan Morgenstern, Greg Tate and Ben Sidran. The book covers Miles's entire career and includes Stanley Crouch's notorious attack on Miles, Play The Right Thing, as well as Eric Nisenson's memories of Miles during his dark period in the late 70s. Frances Davis discusses Miles's 1980s music and looks at Aura and Amandla.
Verdict: A superb compilation and well worth getting, whatever period of Miles you are interested in.
Availability: Not in print but you should be able to pick up a new or used copy from Amazon UK and Amazon US