Jim Rose was one of Miles's closest friends and longest serving associates, becoming Miles's road manager in 1972 and remaining in that role until 1974. Jim returned in 1981, staying with Miles until early 1987. "Jim was the best road manager I ever had," said Miles in his autobiography. If anyone knows Miles, it's Jim and so it was great to finally catch up with him and talk about his time with Miles. Almost everyone whose path ever crossed with Miles's seems to have written a book about it, and it's a shame that Jim hasn't written his own book – let's hope it happens one day. Today, Jim is a production manager at a theatre in New York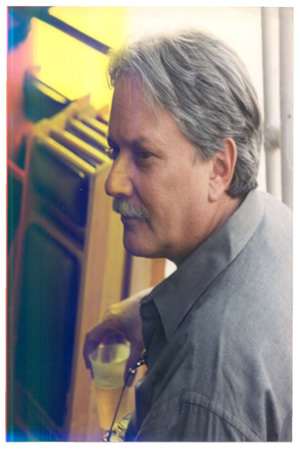 Jim Rose. Photo courtesy and © Jim Rose
TLM: How did you get to work with Miles?
JR: In 1972 I was leading a leisurely life in upstate New York in a loft in a little town called Sugar Loaf with some friends of mine. A friend of mine [guitarist/keyboardist] David Cohen had been in a band called Country Joe and the Fish and he had a little band. We needed to do a show at Central Park and we needed a sound system. David knew Whitey Davis, who was Miles's tour manager – he also did stuff for John McLaughlin and Peter, Paul and Mary. And we used Miles's band equipment as a PA system and I got along with Whitey and I said 'if you ever need anybody to help, I'm available.'
The following week Miles was playing Avery Fisher Hall and Whitey asked me to show up and I did and did the show. And we went to store the equipment downtown and he just happened to say 'are you available to go away for a couple of weeks?' And I said 'yes,' and he asked me if I had a phone and we didn't because we were leading this hippy life, so I said I'd stay at my parents' house. He called me there and asked me to go away and at 6 o'clock that evening I was on a plane going to San Francisco and the following day we did Stanford University and were opening to New Riders of the Purple Sage, which was a rather bizarre billing! The next day we were at Monterey (not at the jazz festival), then we played San Diego and at the end of this Whitey says to me 'I'm leaving Miles, do you want to be the tour manager?' and I said 'what is that?' and he said 'You'll learn, just get to know Miles.'
By the way, Chris Murphy's [a crew member and later road manager whose book, Miles To Go, is a memoir of life on the road with Miles] recollection of how I got the job is absolutely 100% false. He says it was because the tour manager committed suicide. Well, Whitey Davis did commit suicide but that happened when I was working with Weather Report – I'd already done two and half years with Miles.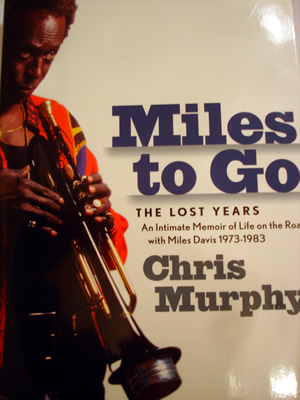 TLM: When did you really get to meet Miles?
JR: The next day were in a hotel and Miles had seen me and was starting to recognise my face and he was wandering around the lobby looking a little bit disorientated and he says 'you're working for me?'- I said 'yes' – and he says 'what room am I in?' I told him the room list and he said 'come on up' so we went to his room and he started opening up a bunch of beers and we started drinking and started talking and I said 'I'm going to be your tour manager,' and he answered 'that's fine by me.' I had actually seen Miles at the Village Vanguard in 1961 and one of the people I was with went to school with one of Miles's sons and so there was a connection there. And I just happened to have the balls and go backstage to the dressing room. I said, 'Who's Miles Davis?' and Miles said 'What's the matter? Can't you tell one of us niggers from another?'
TLM: What happened after that tour?
JR: We finished the tour, did club in a week in Denver and did a final date in Sacramento and went flew home [to New York] and was supposed to play at the Apollo Theatre for two or three nights but somehow I think subconsciously Miles didn't want to play the gig and that's when he busted up the Lamborghini on the West Side [smashing his ankles in the process and putting great stress on his hips] and that was that. I moved to Spain and Neil Reshen, his manager would have me call in once a week and he called me and said 'Miles is going to play in a wheelchair, come on back.' So I went back and saw Miles and said 'are you going to play in a wheelchair?' and he said 'hell no,' so I said, 'I'm going back to Spain.' And the next day we did this Village East Theater, which had been Filmore East. The last two shows ever done at that place were Miles and Paul Winter Consort and for about five years, they never took down the marquee with Miles's name on it and everybody used to call me and say 'you playing the Village East again?
TLM: You obviously made this great connection with Miles. Any idea how it happened?
JR: I don't know really why – we just connected. He wanted help and I was able to tell him what room he was in, so I suppose his first thought must have been that I knew what I was really doing. All I know that in his book, he says I was his best tour manager and I'll accept that.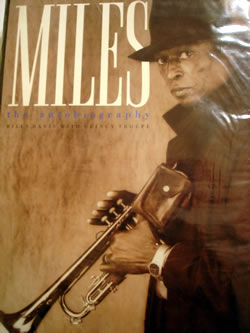 TLM: What was your role as tour manager?
JR: It involved all the logistics from getting all the people from point A to point B. I was in control of all that. But when we were not on tour, he and I would spend a lot of time together. I was always up at the house, hanging out, watching boxing matches, watching sports, listening to music, watching movies. It almost felt that were in separable for long periods of time. I left in 1974 [for personal family reasons] and that's when Chris Murphy took over, almost by default. Miles came back in 1981 and Chris happened to be staying with me, so it was a sort of co-road manger role. He quit a year and a half into it because he couldn't take it with Cicely [Tyson, then Miles's wife – read Miles to Go] but I could deal with her – I didn't have a problem with her.
TLM: In the 1970s Miles became closely associated with Yamaha, how did that happen?
JR: They were providing the sound equipment for us. We didn't have road cases for our equipment and it got destroyed on the plane over and after the first date in Tokyo, I said to [Yamaha], 'we've got problems, can you help?' and they brought along a catalogue and said 'what do you need?' and I said, 'can we take this, this and this,' and we had a whole stage of Yamaha equipment and they said they would give us the whole set. So he said have them customise road covers on them and that's when we had the Black Liberation flag on the speakers and huge letters saying "Miles Davis Yamaha" and he essentially put Yamaha on the map.
TLM: Miles went through a fair number of band members, how did he fire them?
JR: The first player that he fired when I was with him was [saxophonist] Carlos Garnett. I just think he didn't like the way Carlos was playing and that's when he hired Dave [Liebman] and Dave was great with the band. The two of them got on well together. Then it was [keyboardist] Cedric Lawson. Cedric was very annoying. He would hit a note that sounded like feedback and just lean on it for a minute and it drove me nuts, not that I was mixing the sound but I would be next to the engineer at the board. I'd go to Miles 'I don't know why he's doing it, but it makes you sound like shit.' And he got rid of Cedric. The week before we went to Japan in 1973 he fired Badal Roy [tabla] and [Khalil] Balakrishna [sitar], (whose real name was Herb Gardner), and Lonnie Liston Smith [keyboards]. We got to Japan was quite an experience and a lot of fun. They might have thought the band was too big, I'm not really sure.
[After Jim left Miles in 1974, he worked with John McLaughlin and Weather Report. A year later, Miles withdrew from the music scene.]
TLM: When Miles dropped out of the music scene 1975-1980. You used to see him, what was he like?
JR: I didn't see him as much as he says that I did [in Miles's autobiography]. I remember going to see him in hospital getting his first hip transplant and few more times. He was still doing a lot of cocaine that time. In the first dates I was with him before I was tour manager, we were in Denver and Miles would have his dealer fly in from San Francisco for the whole week!
[In 1980, Miles became interested in music again and when he decided to tour again in 1981, he was reunited with Jim].
TLM: What was it like seeing Miles again?
JR: When I walked back into his apartment in 1981, he looked at me, punched me in the stomach and said 'welcome back.' I said 'Miles, I'm going to do something for you that's going give you some freedom,' he said 'what?' and I said, 'you're going wireless. Don't worry, you'll see,' and that's how wireless brass came about.
[Miles's first gigs were in a club called Kix in Boston in June 1981, which form the basis of the album We Want Miles. Jim and Miles drove from New York to Boston in Miles's new yellow Ferrari.]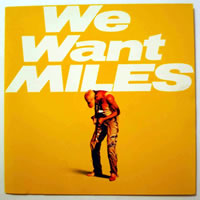 TLM: What was the journey like?
JR: We were in 77th Street and we turned on to Riverside drive, then we went across George Washington Bridge and went to a [car] dealer and got a new tyre. Miles took over the car we drove to Danbury, Connecticut where Mark Rothbaum [Miles's manager] had his office. I thought he was going to flip the car and I said 'okay, I'm driving the rest of the way to Boston.' On the way back, I drove the truck and Chris drove the Ferrari."
TLM: Was Miles nervous about playing to an audience again?
JR: The only thing he was nervous about was he knew that he didn't have his chops back and he knew that was going to take time.
TLM: What are your most abiding memories of the Kix gigs?
JR: When we did the comeback at Kix we stayed at a hotel, right across the street from Kix and every night. He and I would get in his Ferrari, drive a quarter of a mile up the road, turn back and make this grand entrance into the club, with all the fans staring outside and cheering him. They packed every show. Every show seemed to get better and better. Teo Macero was there.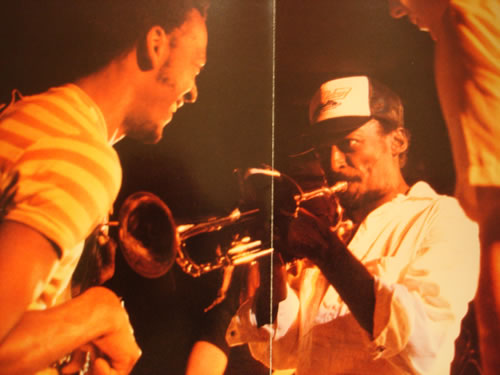 Miles, Marcus Miller and Bill Evans at Kix, Boston, June 1981.
Picture by Bruce Tallamon for the inside cover of "We Want Miles"
TLM: After that, Miles did some more gigs in the US.
JR: I remember at the Savoy [in New York] Julie Coryell [Larry Coryell's wife and a friend of Miles's] was sitting in the front audience and since Miles had this freedom [with the wireless microphone], with no cable tied to the end, he went up to her and essentially blew his trumpet down her blouse!
TLM: Miles had a small gap in August before touring again.
JR: That summer we spent a lot of time out in long walks. Miles and Cicely had a little cottage right by the Atlantic. In the middle of August, he started showing signs of pneumonia and we took him to the hospital. He was right across the hall from Truman Capote and the two of them had conversations in the hospital – I wished I'd recorded him because they were some of the funniest conversations I'd ever heard.
TLM: You toured Japan in October 1981, and in the first show, the equipment failed.
JR: I was amazed we even played that show. The day we arrived in Tokyo we got hit with a monsoon. The following day they were building the stage in the monsoon and it was like 'I can't believe we're actually going to be doing this show.' We went to bed that night and it was horrible. We woke up the following morning and opening up the curtains and you could see Mount Fuji and it was like 'okay, we're going to be playing.' Then disaster hit [the sound system failed] and Yamaha replaced every cone on every speaker. That was a remarkable night. That fall when we went to Japan he still had pneumonia. It took quite while for him to kick it.
TLM: Miles toured Europe in 1982
JR: That night in Stockholm [13 April 1982] I remember him walking off stage and saying to Marcus Miller, "I got my chops back!" And he did, and we had a great tour. I remember we played in Paris [2 May 1982] he played only about an hour and fifteen minutes and they were upset that he played so short and they were about to riot and I said to him, "You've got to get back on stage and do another number because we can't afford to have the audience trash all this equipment.' He didn't do one that night, but the next night, he did an encore and I felt that was when he really began to reach out to the audience."
TLM: You make an "appearance on the track "One Phone Call" on the You're Under Arrest album, credited as "Handcuffs."
JR: I had a pair of handcuffs with my briefcase and Miles knew I had them, because when we would go to some place, I would handcuff my briefcase to some plumbing or something. He asked me to make the sound with the handcuffs because you could push the handcuff and get this clicking sound. I said, "I'm not in the Musician's Union so just put [the album credit] as [James] Prindiville on handcuffs and nobody will have a clue as to who that is, which is my middle name.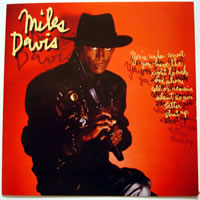 TLM: I understand that during the infamous Wynton Marsalis incident (where he walked on the stage unannounced to sit-in with Miles, only to have Miles stop the band and tell Wynton to get off), you were backstage counting money and the band suddenly went silent.
JR: That's exactly true. I was in the office counting the money, heard the band stop and rushed out on-stage. There was Miles on-stage. If you took the Queen's hand, the way she has that sideward wave, well that's was what Miles's fingers were doing – closing down on his palm – and he was doing that very slowly and Wynton was walking off stage. He looked like a puppy dog with a tail between his legs, knowing that he done something wrong. I couldn't believe that Wynton had actually gone out on stage. I said to Wynton, "Why didn't you ask me? Because I could have gone to Miles' – although I knew that the answer would have been 'no' – but it would saved Wynton the embarrassment of the situation.
TLM: What's your take on Miles's 1970s music?
JR: There were nights that were great. There were nights when they would get into some Bitches Brew stuff or Jack Johnson stuff and take it to places where it had never been before. I always thought the stuff they played live was better than the recorded stuff. Because those bands were so creative and new and could follow what Miles was thinking. There were nights that were just magical.
When I was with Miles in the 1970s, we'd go into the studio every three months. Teo just sat back there. He didn't smoke cigarettes but I'd put my pack on the console and he'd chew my cigarette. But he just let Miles go in and do what he wanted to do and record as much as he wanted to and nobody ever said no to him at that point. There was a lot of stuff that came out that was good "Get Up With It," I was with him for every recording session from 72 to end of 74 and it was total freedom. I can remember we were going to the studio and we took a sidetrack up 117th Street to see a coke dealer of his. I just happened to be humming something and he wrote down a few notes and said 'thanks Jim!' He went to the studio and he took those few notes and said to Michael Henderson, you do this; to Al Foster, you do this, Dave [Liebman], you come in – all based off a few notes I had hummed. I don't know whether it was ever released or is still in the can.
He always had Fender Rhodes or Yamaha organ at home. It was a very bizarre time because he was doing so much cocaine at the time. There wasn't consistency in his life but in the middle of the night, he'd sit at the piano and would sometimes consciously write out some music. It was very primitive and not arranged – all that would happen in the studio while they were recording.
TLM: Let's talk about some of those who were close to Miles. Teo Macero
JR: He's got tougher in the latter years. But back then, he would say essentially nothing. He'd just let Miles work. His genius came when he went into the mixing room. He and a red-headed guy – whose name I forget – would sit in the studio doing the mix and Miles was not part of the mix. He would approve of it but he was not involved in the final mix.
TLM: Why didn't Miles want to work with Teo anymore?
JR: The only thing I can think of is when I walked away from Miles, I was thinking it was like a divorce. I think he wanted to do some stuff that was little more contemporary and even though Teo was great with him, he just wanted something a little funkier than Teo was ready to do.
TLM: Gil Evans
JR: I knew Gil during the Decoy and Under Arrest sessions. Miles would have him come and he would submit the recording forms to [executive producer] George Butler and we'd always show that Gil was part of it and participating so that Gil would get a cheque. It was a way of Miles paying back Gil for all the stuff Gil had done for Miles in the 1950s. Miles knew that Gil wasn't going to be around for much longer and it was a way of supporting him.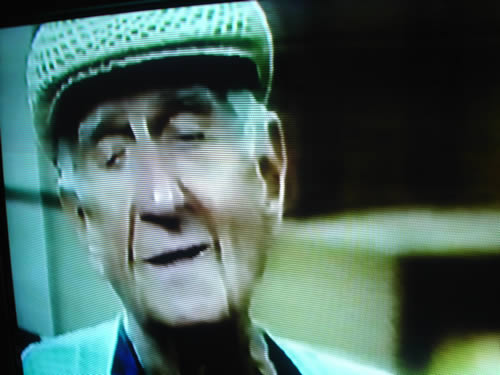 Gil Evans talking about Miles on the 1986 tribute programme 'Miles Ahead'
TLM: Cicely Tyson
JR: I have mixed feelings like him about her. There were times when she was wonderful and marvellous and there were times when she didn't understand what was going on. She came to Europe with us in '82 with a girlfriend of hers and the band was I think seven musicians and then there was Chris and myself and some others. There were eleven of us that had eleven bags and there was Cicely and her friend, who had eighteen bags. Miles would get fed up with her. He'd sometime say, 'Jim, register me in a hotel under a fictitious name so she doesn't know where I am,' so we'd do that. She's a great actress. He says she was older than him but I don't know because she never let anyone see her passport! I'd gather up everyone's passport [at the airport], except Cicely's, who always kept hold of hers!
TLM: Al Foster
JR: He loved Miles so dearly.
TLM: You must have had countless adventures on the road!
JR: I remember we were playing in the middle of a field in Tunisia about five kilometres from the border with Algeria. They had to turn the electricity off in the town so that we had power for the sound and lights, so consequently everybody in the town was at the festival because they couldn't sit around coffee shops. It was the On The Corner era and nobody had a clue what the music was. It was a government-financed festival to lure tourists to Tunisia. They paid me the money but then said 'it's illegal to take the money out of Tunisia.' I said 'watch me'. I told Miles that night 'instead of us leaving at 10 o'clock in the morning, we're going to leave at 7.30 and catching an earlier flight and we avoided the customs people finding us and finding the money. We got out to Pescara in Italy.
We were playing Seville, I think in 85, and we were supposed to be playing at the North Sea [Jazz Festival] the next day and Iberia Airlines had told me that the equipment wasn't going to make it from Seville to Madrid, and then make it from there to Amsterdam. I somehow convinced [promoter] George Wein and the North Sea Festival to charter a small plane to take most of the equipment by plane. We started the show around 11.30 and by the time we got to the airport, it was around 2.30 in the morning. It was essentially shut down, except for three people drinking at the bar and two policemen. I said to the Spanish promoter, 'this is what you tell him: that customs have approved us taking the equipment out to the plane and all forms will be stamped in the morning and if you say one more word, I'll kill you.' He went to the cops and we pushed all the equipment on to the tarmac – we had the airport to ourselves. There was this little twin engine plane and we loaded it up. My last image of it was the two pilots having to crawl on their bellies on top of the equipment to get into the front seat!
TLM: Miles says you left him in 1987 after he hit you.
JR: That happened before I did. We did Chicago, Washington DC, Minneapolis. Miles had been hanging out with Prince in the studio and Miles came up to me and said 'where's my itinerary? And I said 'where's my office?' He had no manager at the time; he was telling everybody that everything had to go through me. After he said that to me I called [Miles's lawyer] Peter Shukat and said 'Peter, I'm going to work through these dates and then I'm quitting – I've had it, we can't go any further.' At the time, Miles owed me about $13,000, since there was no manager and there didn't seem to be any money in the bank.
So I was paying the bands salaries. He came to me after the show and said 'give me the money.' The night before I had actually given all the money to the accountant to get it in the bank and Miles was pissed off with me. So he came to me and said 'give me the money,' and I said 'no' he punched me and then he was about to crash a bottle of Perrier over my head, so I gave him the money and left. An hour and half later his valet brought all the money back to me at the hotel. Peter Shukat called me and I said 'Peter, I think it's over.' We did a few extra dates and that was when he said 'where's my itinerary?' I had already learnt from George Wein's office that he wasn't going to have me go on the European tour, so it was already laid in stone that we were going to separate. It was a case of who was going to say it: was I walking away or was he going to fire me? So I went to work for George Wein.
TLM: Did you see Miles after that?
JR: I saw him a lot. I remember going to see him at Westbury, Long Island. He came to me and said 'Jim, my driving licence has expired, can you go get it renewed?' I said 'Miles, you have to come with me because they have to take your picture these days!' I saw him on the European tours because they were booked by George Wein's office out of Paris. I'd see him every summer in Nice. I remember the year his autobiography came out and I had a copy and brought it to him at a hotel in Nice and he signed it in pencil: 'Jim Rose – fuck you!' And I said 'That's perfect!'
TLM: Looking back at all the musicians you worked with, which impressed you the most?
JR: Marcus [Miller]. Michael Henderson also – I thought Michael was a great bass player. I wasn't around Kenny Garrett enough – he only did like three dates with me -and it was just at the end of [my time with Miles] but he impressed me. I always loved Bill Evans. Robben Ford was a great player. Mike Stern had his moments and of course John Scofield has always been consistent, always been a great player. I knew John from 1975 with Weather Report and we did a tour with Billy Cobham's band and Scofield was in the band.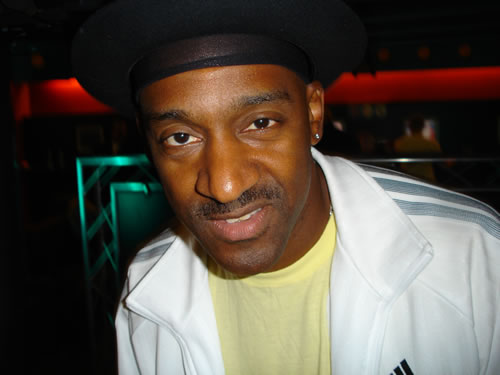 Marcus Miller
TLM: What are your thoughts on Miles's 1980s music?
JR: I really like the Decoy and You're Under Arrest. I thought that once Miles left CBS and went to Warner Bros, well, Marcus is a great writer and producer, but I just thought it was a little too mechanical. It was all Marcus. We used the drum machine as a click track. I remember Miles buying one and he gave it to Gil Evans. When he recorded, We Want Miles, Miles wasn't at his best, so his playing wasn't that great. But the band was great, I mean Al Foster, Mino [Cinelu], Marcus, Bill Evans, Mike Stern are great but Miles just wasn't strong enough to play.
TLM: How would you sum up Miles as a person?
JR: I get a warm pleasant feeling because I really loved the guy, even though I got four stitches to show for it from another time when he hit me. He was a real bastard at times, but when he was good he was just great. He was one of the funniest and smartest human beings I ever met in my life.