Marcus Miller composed and played most of the instruments on the soundtrack for this dark and mysterious film. Some of Miles's finest playing from the 1980s is on the soundtrack.
For a long time this movie was hard to find and only available on VHS, but a DVD version is now available, offering better sound and picture quality. Sadly, the extras are limited to short cast and crew biographies. It would have been nice to have had director's comments as well.
I purchased my DVD copy of Siesta online from ezydvd.com.au – even with postage from Australia to the UK, it was less than £10.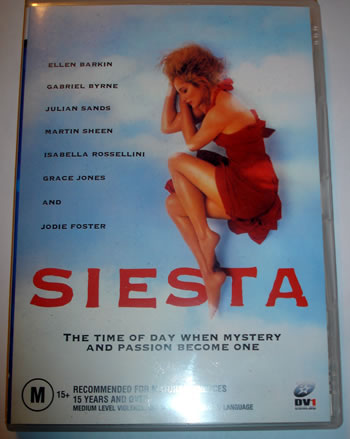 Buy Siesta online from Amazon UK and Amazon US