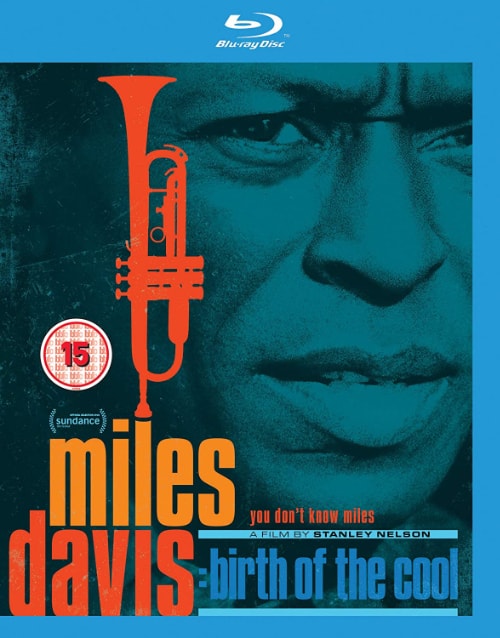 Miles Davis only lived to be 65, but he packed so much into his life, that he lived the equivalent of several lifetimes. He went from bebop to hip-hop, and played with (Charlie) Parker and Prince. It's little wonder that chronicling his life is challenging for any director, to say the least. One of the best series of Miles' life was the 1990 Miles Davis Radio Project, produced by Steve Rowland and Quincy Troupe, which was more than eight hours long. Even then, there were still plenty of gaps in the Miles Davis story.
So, unless you're going to produce something like The Beatles Anthology series, any video documentary of the life of Miles is bound to omit significant people or events. That said, Mike Dibb's two-hour The Miles Davis Story, released in 2001, did a great job in documenting Miles' life and music, not least thanks to the participation of the late Ian Carr, a superb Miles biographer.
Producer and director Stanley Nelson is behind Birth of The Cool, which was produced with the cooperation of the Miles Davis Estate. As a result, Nelson has been able to access some rare and terrific material in the form of photos, videos and interviewees (it's the first time I have seen a video interview with Marguerite Eskridge, the mother Miles' youngest son Erin, and who was in a car with Miles in 1969, which was attacked by a gunman – sadly, this episode is not explored in the documentary). It's also an honest portrait of the man – it rightly describes Miles' many achievements, but it doesn't shy away from difficult subjects like drugs and the treatment of women.
There is much to like about this documentary, but from the perspective of a fan of Miles' final decade, it is disappointing. Only the last twenty minutes are devoted to the final ten years' of Miles' life, and while Nelson managed to cram a lot of material into this section, much is missing. The segment includes interviews with Erin Davis (who played percussion in Miles' band for around five months in 1990); Vince Wilburn Jr, Miles' nephew and a band member between 1985-87; promoter George Wein, who coaxed Miles into playing two comeback concerts in New York in 1981; Miles' manager Mark Rothbaum, who offers great insight in Miles' career; Marcus Miller, who describes playing in Miles' band and the making of Tutu; Mike Stern on Miles' approach to music; Quincy Jones and the late Wallace Roney, who recalled the 1991 Montreux concert, where Miles played Gil Evans' classic arrangements from albums such as Porgy and Bess, and Sketches of Spain, barely three months before his death. Miles' partner and artistic collaborator Jo Gelbard talks about Miles' artwork, and very movingly, describes his final days in hospital.
There are also some interesting music clips, including Miles playing at the Hammersmith Odeon in London in 1982; performing "Time After Time" with his 1984 band; the notorious 1982 Saturday Night Live performance, where a sick Miles struggled to play, and the 1991 Montreux performance that surprised and delighted many Miles fans. Best of all from my perspective was the footage featuring Miles playing with Prince on-stage at Paisley Park on New Year's Eve 1987, and some previously unseen footage from the 1986 Tutu sessions in New York, which included Miles and Marcus Miller together at the piano – I'd love to have seen more of this.
But there were many missing elements including, no interviews with producers Teo Macero or Tommy LiPuma; trumpeter/composer/producer Palle Mikkelborg on the making of the acclaimed Aura album, or with Easy Mo Bee on Miles' move into jazz-hip-hop and the making of the album Doo-Bop. I'd love to have seen the four Chicagoan musicians who helped Miles out of retirement – Vince Wilburn Jr, Randy Hall, Felton Crews and Robert Irving III – sitting together and discussing their time with Miles – as far as I know, this has never been done. I would have gladly given up the numerous interviews with authors and academics talking about Miles for material like this.
To sum up, if you're looking for an overall view at Miles' life, there is plenty to savour in this documentary, but from the perspective of a fan of 1980s Miles, it's a bit of a let-down.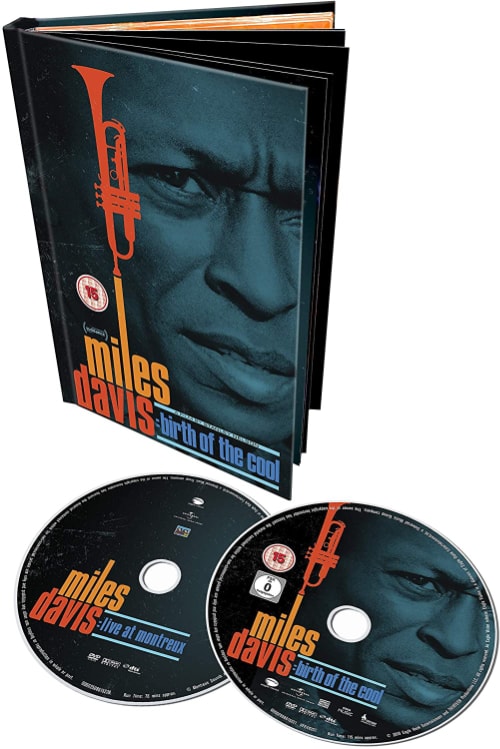 Birth of the Cool is available as a single disc version, or a double disc, which includes concert footage from various Miles performances at the Montreux Jazz Festival.
Buy Birth of the Cool online from Amazon UK and Amazon US